The future rather the PS5 is here! Check out this sci fi version of how he sees the PS5 in his head. He took inspiration from the leaked dev kit that came out. Created using Dreams. Thank you Dan!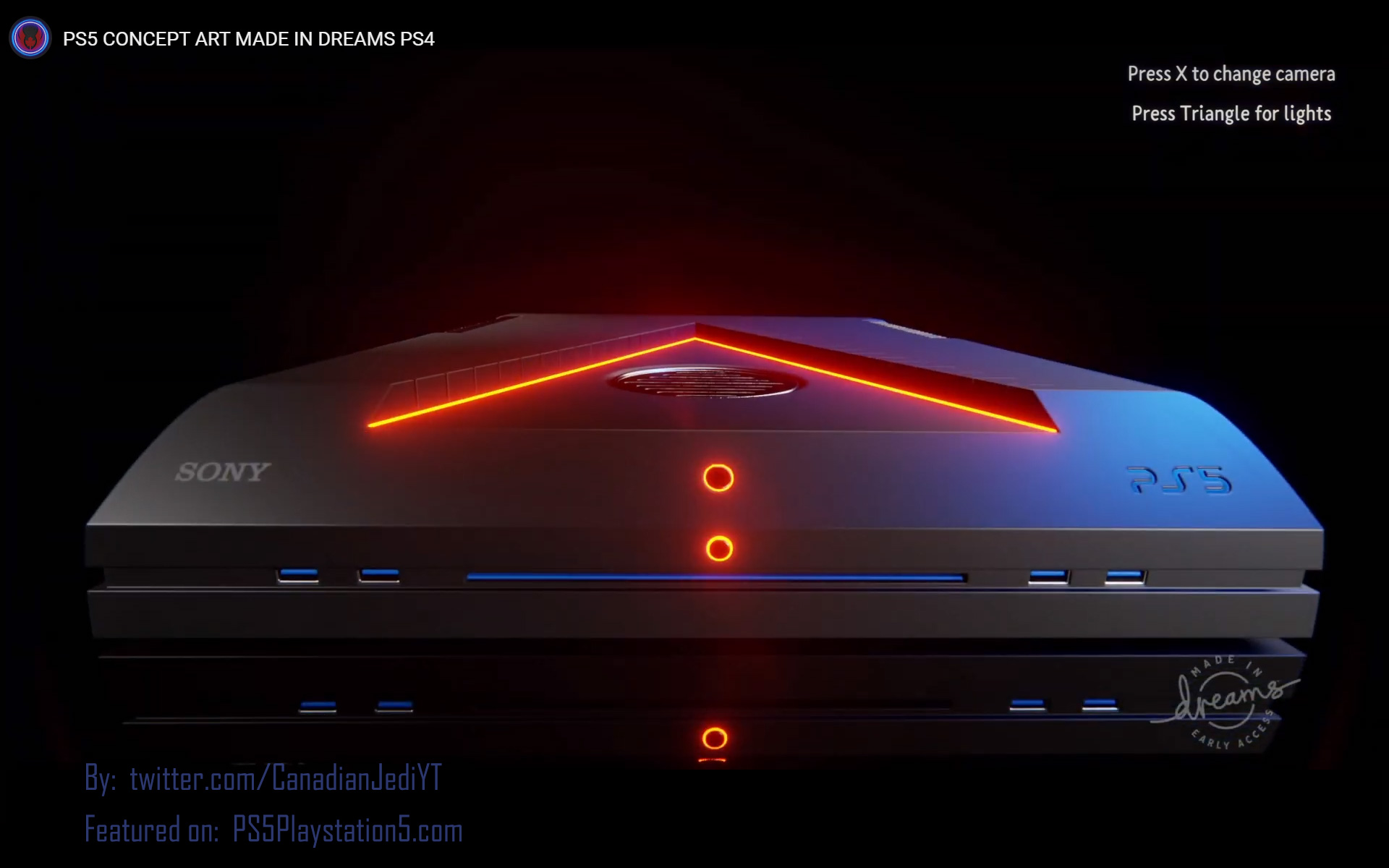 CanadianJedi explains this PS5:

My PS5 concept inspired by the leaked dev kit. Had to make another small tweak no one but me will ever notice. I love Dreams.

Anyone have any requests for sculpts or suggestions for this sculpt? #MadeInDreams #PS4share #DreamsPS4 #PS5 #conceptart pic.twitter.com/j24QFZuKry

— Dan K (@CanadianJediYT) January 10, 2020
Are you into this design? What would you keep or change?