PS5 Game Categories
PS5 Games – The kinds of Games we will see
"Imagination is everything. It is the preview of life's coming attractions."
― Albert Einstein
While we're all excited about the PS5, it's not the console that makes a generation. No, as we all know, it's the games that define a console's success. Sony has been killing it with their exclusive titles on PS4 and PlayStation VR, but how will this translate to the PS5? That's what we're here to find out! It's time to look at the coming PS5 games that will hit the next generation console.
I know you have a lot of questions, such as how much will games cost on the PS5? All of these answers will come in due time. For now, let's take a look at the titles we expect to see on the next game console from Sony.
What Kinds of Games and Game Franchises will we see on the PS5?
Sony has officially announced some awesome games for the PS5! We've constructed pages for each genre and category in gaming for your reading pleasure. Each of these pages contains our picks for games we expect to see on the PS5.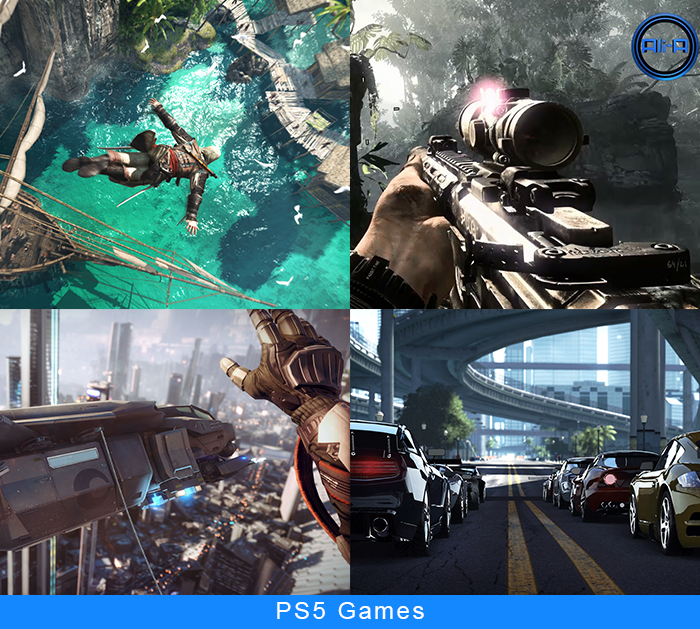 The Latest PS5 Game Rumors and Announcements
How will games play on the PS5?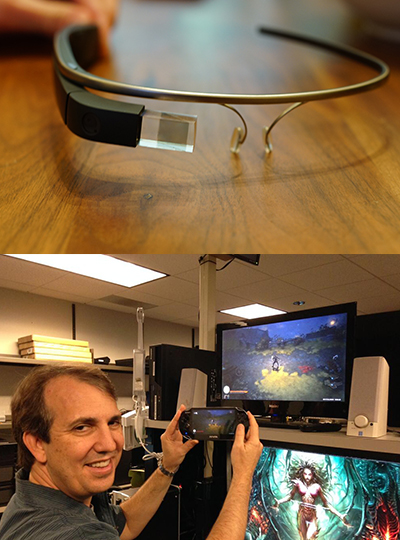 I'm pretty convinced that the dualshock 4 is the best controller ever made. With the release of the PS4, we have another console that relies on two things above all: a television and a controller. We have seen the implementation of motion controllers, but beyond the runaway success of the original Wii, this has never taken off.
What is becoming more popular is the concept of AR or Augmented Reality. We've seen it with the Kinect and the PlayStation Eye Camera, but now we're seeing high tech devices such as Google Glass that bring us a heads up display for life. The idea of projecting something else into the real world is a fascinating one and forces us to become immersed because it is happening in our world.
Sony is already selling development kits for their SmatEyeglass product that allows you to wear glasses the superimpose information onto the real world, not unlike the HUD of a game. With GPS, a built-in camera, accelerometer, and more, you'll find that these glasses feel a lot like something out of a science fiction story. Of course, these are still highly in development and not associated with gaming yet.
If we turn our attention to PlayStation VR, then we have something that is further along and ready for public consumption. PlayStation VR has pioneered the landscape by being the first virtual reality headset that functions with a modern gaming console.
The leap between high-end (and expensive) VR headsets on the PC, and something more accessible for console gamers is a sign of Sony's investment in the realm of VR. What's more interesting is how the headset uses the PlayStation Camera and the Move controllers, both of which were put to rest long before they reached their potential.
Virtual reality seems like more than a passing phase, and it's fair to assume that this trend will carry over to PS5. We may see a more powerful version of the headset Sony is releasing now, but more likely the PS5's hardware will empower the headset to deliver even better experiences.
Sony also filed a patent for a glove controller that suggests how they plan to evolve the input methods for games. All of this points to a hybrid console that could offer VR as an added feature.
What games do you think we'll see on the PS5? Are there anymore franchises you think will cross over into the coming generation? Tell us in the comments!
Article by – Bradley Ramsey
See Also: