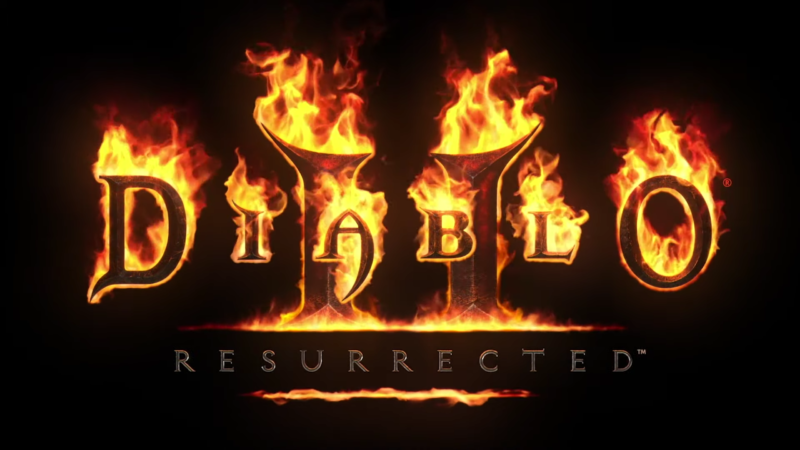 Some surprise news came out of Blizzcon 2021's online with the annoucement of a remastered Diablo II coming to PS5 in 2021! As someone who grew up playing the original on PC, this is huge, and I knew immediately that I had to seek out more information.
While details are here, some things like the release date are still vague (some time in 2021). Even so, let's talk about what we do know and find out what the new Diablo II Ressurected has in store for fans of the original!
Diablo II, fully remastered, coming to PS5 in 2021
When I think of classic dungeon crawlers, I think of Diablo II. Growing up with a PC that couldn't handle some of the more cutting-edge stuff, the 2D approach this game had made it easy to play on a potato, but the rich art and satisfying gameplay loop kept me coming back for more.
Oh, and let's not forget about those cinematics. The originals may not have aged as well as I remembered, but we have news about everything straight from Blizzard themselves. For starters, let's look at the announcement trailer:
It's clear from the trailer that the updated 3D graphics are a big step without sacrificing the style of the original. One thing Blizzard has already confirmed though, is that you can toggle between the new and old graphics if you prefer the original look. The bonus, of course, is that you can run it more seamlessly on modern machines either way.
With PC and consoles confirmed, one thing that I immediately thought about were those old cinematics. It's not uncommon for remasteres to have this gorgeous gameplay but then use these old, low-res cutscenes. Thankfully, Blizzard has confirmed that Diablo Ressurected will actually feature new cinematics with the latest CGI technology. These are made to be shot-by-shot remasters of the original, so they should have that same level of shock and awe we all remember, but look much better than the originals.
Interestingly, Blizzard also confirmed that cross-progression is in, and that this remaster includes the Lord of Destruction expansion. My experience with cross-progression is limited to Hades on PC and Switch, but I will say that being able to move your save between each platform is going to be great for people who want to have the option.
Stay Tuned for More Details!
Whether you're a fan of the original Diablo II, or you're joining the craze now, I can assure you that you won't be disappointed. If you haven't played Diablo III, you can start there to get a taste of what's coming, but Diablo II was the pinnacle of the genre and arguably stil is to this day.
Are you an old school fan like me? Let us know what you think about Diablo II Resurrected in the comments!
Article by – Bradley Ramsey
Insert date – 2/19/2020