After a long week of E3, it's time to get back to regular news updates here at PS5 Gamers. Of course there will be more shows coming up like EA's Play Live, which will take place on July 22. So, without further ado, let's get you updated on this week's news drops!
Sony has been back at it again with PlayStation Direct, which entails an invite to buy a PS5 directly from Sony. While the service is great for those hoping to get on the list of invitees, it seems that Sony needs to tweak the system a little bit as the company had seemingly sent invites to Gamers that already own the PS5 console. I don't know if Sony just doesn't care or if they plan to fix the invite system, but it seems pretty disappointing to players waiting on getting a console. Of course Sony hasn't answered any questions in regards to what happened and probably won't. If by chance the company speaks up, I'll let you know what they have to say for themselves.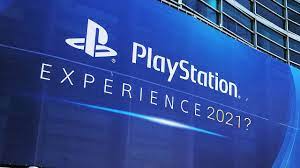 On another note, Sony might be treating fans to an upcoming PlayStation Experience (PSX)! The company filed a trademark application for PSX on June 11th, 2021. While this doesn't guarantee a showing, it seems like a waste of time to trademark the show if there isn't going to be one and it's not a situation where they have to renew the trademark in order to keep it. I wouldn't be surprised if we hear an announcement for August or September. Sony has a lot to talk about sooner than later i.e. their answer the Xbox Gamepass and upcoming plans for the holiday. In the meantime, I'll just keep holding my breath until we hear some dirt.
Have you been getting excited for Battlefield 2024? Well, it would seem that many players are getting ready for the upcoming title by playing Battlefield 4. In fact, so many players have hopped back on BF4 from all platforms, EA is having the devs increase server capacity to accommodate the traffic. BF4 is 8 years old and I am telling you now, playing that game is not going to prepare you for Battlefield 2024. Play the game because you like it and are excited to see the servers light up once again, but don't think this is going to "warm you up" for the next entry. Nothing will prepare us for it aside from a beta, I assure you. 
Speaking of EA (again), there is a pretty heavy rumor that the company is going to be bringing back an "established" IP. A journalist from Venture Beat by the name of Jeff Grubb seems to believe this is happening. He stated in a tweet that we should expect the reveal next month "if we're not dead first." This has of course gotten speculators to believe he is referencing the Dead Space series. While we have to take the rumors with a grain of salt, Grubb successfully leaked the Mass Effect Legendary Edition, so it's not like he is just making things up, but we'll just have to wait and see. To thicken the plot, a senior Assassins Creed developer has left Ubisoft and just so happened to join EA Motive for an unannounced project…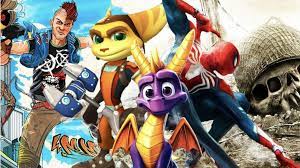 Insomniac Games is currently hiring and looking to fill 5 positions for what appears to be an unannounced multiplayer game. If you're not sure who Insomniac is, they developed the Spider-Man game on PS4 back in 2018. The game was "amazing" and recently followed up with the Spider-Man Miles Morales title in 2020. Most recently, Insomniac released Ratchet and Clank: A Rift Apart. In other words, Insomniac Games has gone on to be one of the best development studios out there and while I haven't got a clue as to what they could be working on, I look forward to finding out and letting you know!
And last note from me right now. Season 4 has begun for Call of Duty Black Ops: Cold War and Warzone and I have to say that Warzone (granted it is a free to play title) is losing its appeal. The season pass isn't that great this time around and the satellites falling is cool and all, but I don't feel like it doesn't do enough to satisfy the want for some real changes to the map. I know that we will likely see a new map when the next cod game drops, but I would thoroughly like to see something before November of this year. Just saying.
Thank you for joining me for this week's update. If anything breaking comes about, you can be sure we'll let you know! Check back at PS5 Gamers for all your news updates and entertainment.