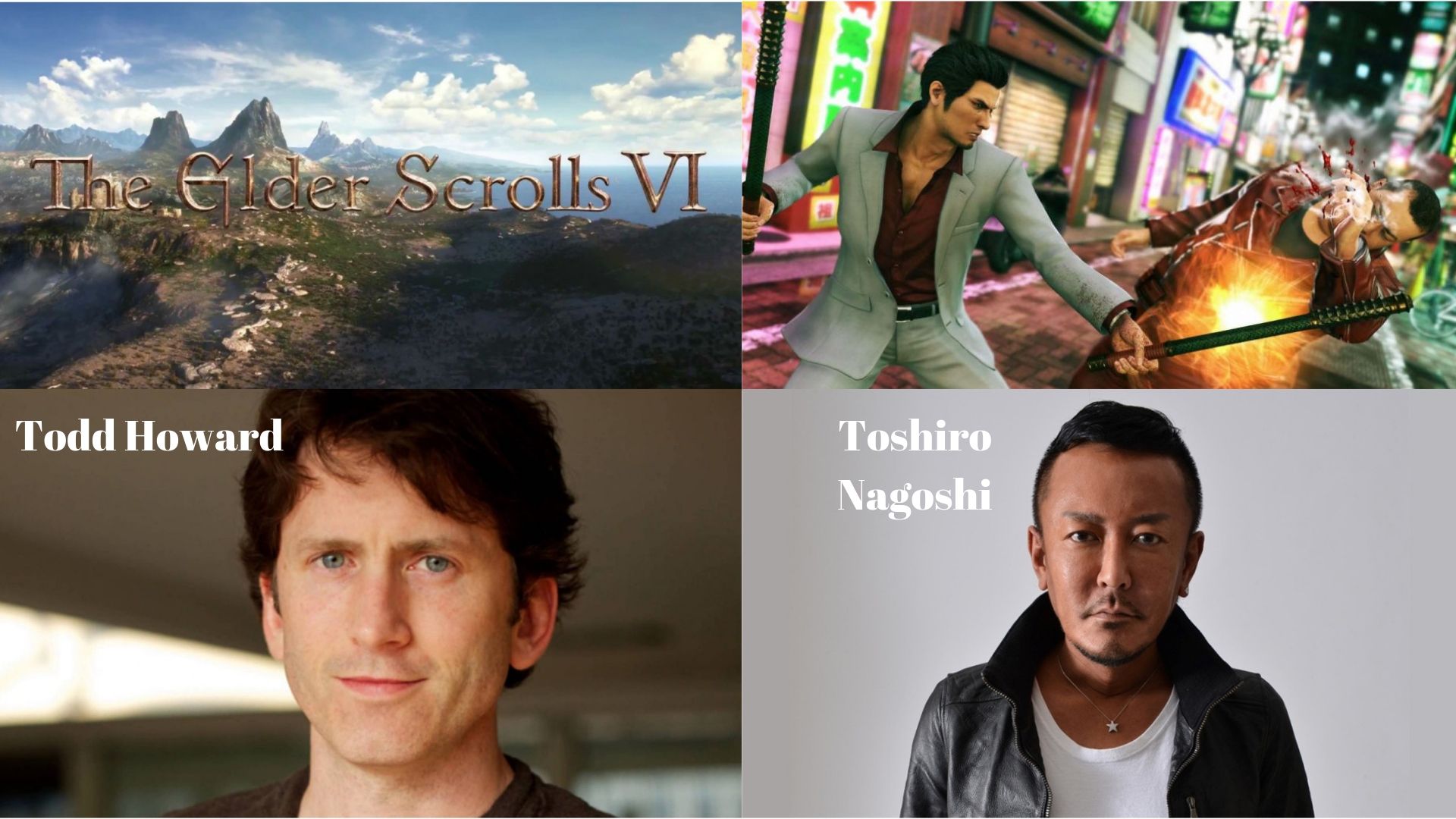 I'm still pinching myself, but it seems like this is reality, and the PS5 is almost here! Now that Sony has begun talking about the technology in the new console, other industry executives have also been chiming in.
Among them are Toshihiro Nagoshi, director of the Yakuza series, and Todd Howard of Fallout and Elder Scrolls fame. Let's take a look at what these major players are saying about PS5!
The Director of Yakuza and Fallout/Elder Scrolls Discuss PS5
Beyond the price and release date, everyone wants to know what the graphics will be like on the PS5. Gematsu was able to translate the latest Sega-Nama broadcast and revealed some of the Yakuza Director's comments about PS5.
Nagoshi discussed the new Yakuza game and offered some impressions of the PS5, saying:
"The processing power of PlayStation 5 is incredible. So when we try to think of new gameplay that will realize its full potential, I'm not really sure what aspects of existing machines we should translate. If you would pour its power into graphics, it'll be the best that we've yet to see, and I think everyone is thinking about in what way we should use this power."
That's high praise indeed! Sony has been making big promises surrounding 8K, SSD technology, and ray tracing, so it seems like they are backing up these claims with raw power.
Nagoshi goes on to say that he believes we are returning to the "programmable era." The new consoles will be easier to use and develop for. He even mentions machine learning and artificial intelligence as examples.
Over on the other side of the world, Bethesda Director Todd Howard sat down with IGN to discuss next generation gaming, and learning from prior mistakes.
"They're doing the right things," howard said, "The things everybody is doing, in my mind, no one is screwing up at the starting line, which some people have done before."
Red Ring of Death, anyone? Glad to hear things should be smooth for the next gen.
Howard also said that new technology will help RPGs like the ones he works on "tremendously." He points to the much shorter load times and alternate business models.
He struggled to "not break NDAs," as he put it, so Todd had to stop himself a few times. It's clear he's seen a lot more than he's willing to let on. The overall impression, according to him, is that "it's going to be awesome across the board."
Over to You!
Oh yes, it will. What are you most excited for on the PS5? Let us know in the comments!
Article by – Bradley Ramsey
Insert date – 6/5/19