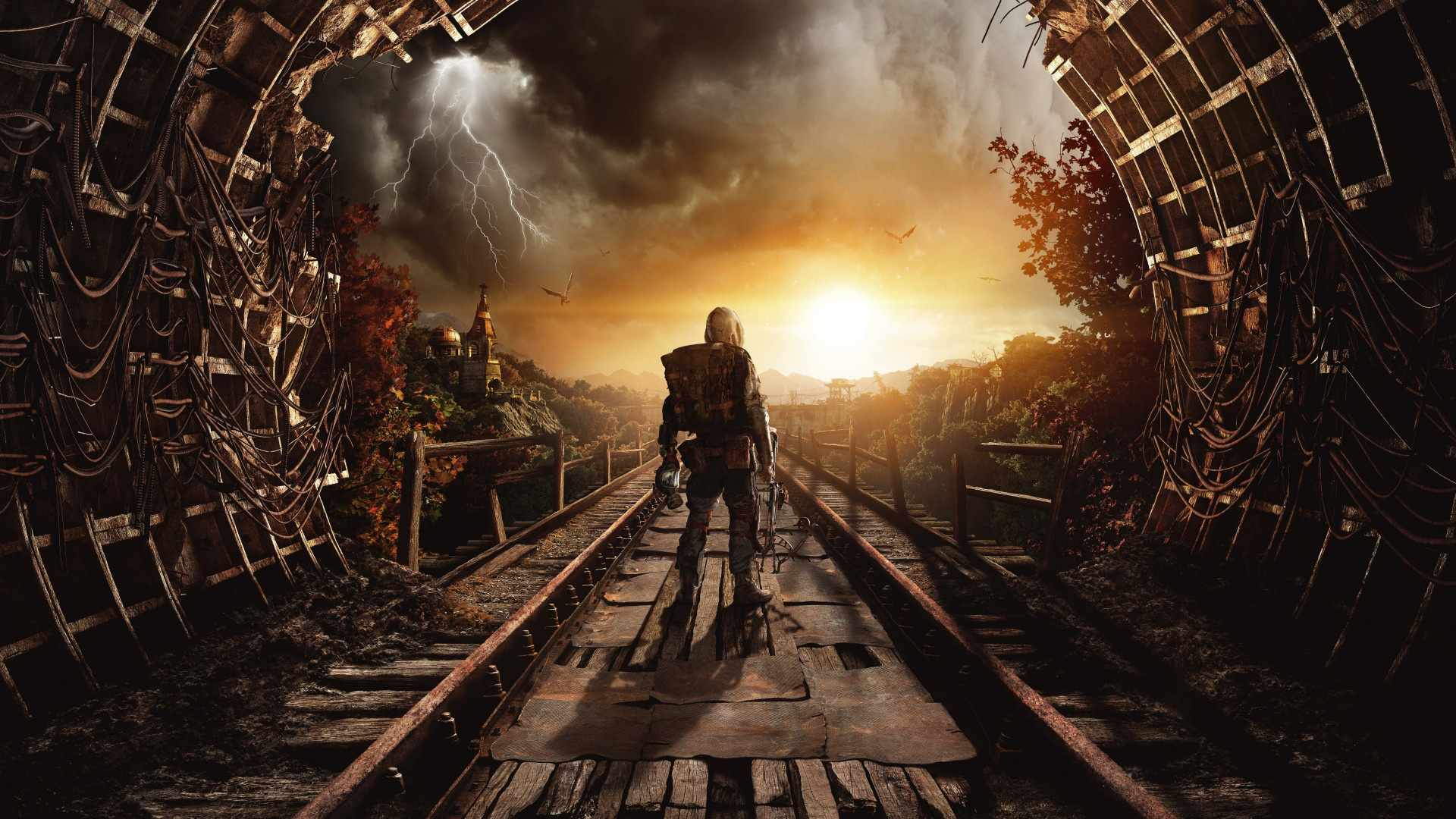 The Metro series has seen three titles release on PS4, with Metro Exodus being the latest entry. In february of 2021, an announcement regarding a PS5 upgrade hit the web, with plenty of details on how it will take advantage of the new hardware! Let's dive into this acclaimed series and find out what's in store for Metro Exodus PS5 players in 2021!
Bringing Metro to The Next Generation
The Metro series, based on a series of books by Dmitry Glukhovsky, has always been a unique first-person shooter that focuses on gritty environments, unforgiving conditions, and excellent graphics for their respective time. Having played all three games in the series, one of my first thoughts after playing Metro Exodus is how the game would look on a next-gen system. It was already impressive on PS4 Pro, but it's clear there are ways to further enhance the experience.
Specifically, the third game in the series opened things up, allowing players to explore large maps and take on optional activities. It still has some of the claustrophobic metro tunnel gameplay we're all used to, but with the larger environments, the art direction and graphics really had a chance to shine. It's also worth noting that the original release of Metro Exodus was one of the first games in 2019 to utilize ray tracing on capable PCs.
A post on the Metro website revealed some of the plans on how this free upgrade to next-gen consoles will work and when we can expect it.
For starters the post confirms that 4A Games have taken steps to overhaul their proprietary engine and create a fully ray-traced experience for both next-gen consoles and PC. Their new Fully Ray Traced Lighting Pipeline includes optimizations, upgrades, and features that contribute to the global illumination and emissive lighting that were introduced in the original release. The new engine enhancements also include an upgraded version of their Temporal Reconstruction technology, which boosts resolution, visuals, and performance.
In terms of the console versions, 4A Games is promising 4K and 60FPS performance with full Ray Traced lighting throughout on both PS5 and Xbox Series X. The base game and DLCs will include these improvements as well. SSD optimizations also mean that load times will be drastically reduced, while the games will also utilize 4K quality textures for much more detail across the environments. They've also confirmed support for the DualSense! One example is capturing the pressure of pumping up your air rifle during a heated fight. I can most certainly see myself sweating while mashing those triggers.
Other enhancements include an adjustable FOV (Field of View) for the first time ever in the Metro series. Finally, the developers also confirmed that this will be a free upgrade for all existing owners. No solid release date for the upgrade, but they did say "later this year," so sometime in 2021.
Stay tuned for more information!
For those who have played Metro Exodus, what do you think of these enhancements? If you're someone like me who has yet to play the DLCs, will you wait to experience them on PS5 or play everything twice? I'm still up in the air myself. In either case, we will be sure to update this article with any news regarding additional features, a trailer, and of course, the release date!
Tell us what you think about the next-gen Metro Exodus PS5 features in the comments!
Article by – Bradley Ramsey
Insert date – 2/18/2020