It is the end of the week and as promised, I'm dropping my second news update this week to catch us all up on what's happened in the last few days and what's coming up! Let's go!
First and foremost we need touch base in two highly anticipated games. I am talking about God of War Ragnarok and Horizon: Forbidden West. Easily two of the most anticipated titles in the Playstation franchise and I have some good news all around and maybe just little not so good news, but nothing all that bad either. 
God of War Ragnarok is officially releasing on both the PS4 and PS5! Some were concerned this title would skip the PS4 altogether, but alas, Sony is smarter than losing a ton of sales and I respect that. If I didn't have a PS5, but this game was coming soon and I wasn't able to play on PS4, I would be bummed as would any other fan. On another note, the title has been pushed into early 2022 rather than the expected holiday 2021 release date. We never actually had a release date to begin with, so it's not so bad . It's just great to hear both gen consoles will get a chance to play!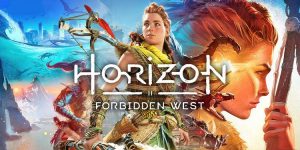 And news about Horizon: Forbidden West that is sure to make us all happy! Horizon, just like GOW, will also be dropping on both the PS4 and PS5! Another concern for some has been laid to rest and it's pretty awesome! I cannot wait to get my hands on the next entry and see where this one takes me. It was a great game as it was, so it will be interesting to see what the developers make changes to and add. To sweeten the pot a little, Horizon: Forbidden West is targeted to release this holiday season in 2021! While there is no exact date as of yet and there is always the cancer of a delay, but yes, they are hoping/expecting to release it this year and I hope they do! One last thing. Horizon has been confirmed to run at 60 fps on the PS5. Could a push for 120 actually happen? 
In other game news, the head of Playstation Studios claims there are 25 games in development and half of them are new IP's! While that doesn't really give us a birds eye view of what will actually come out or when, it is nice to hear that Sony has a good number of working titles on the way. I am still holding out for a Bloodborne sequel or even a full remake, but that is only a PlayStation exclusive and not from the companies first part studios unless of course Bluepoint does the remake. Then it is inhouse, so there's that. What are you hoping is on the way?
Are you getting excited for the cancelled then uncancelled, canceled and uncancelled again E3 show this year? It is right around the corner! June 12, the show begins at 10:00 am PT/ 1:00 pm ET! While Sony won't be making an appearance as they have opted out of the show for a while now, there will be plenty of major third party developers attending and showing off some PlayStation games without a doubt! Not to mention that it will be good to watch what Microsoft brings to the table this year. Anything MS does will push Sony to try and do more. This generation of consoles just might be the most competitive and impactful we've since the release of the original PlayStation! What are you looking forward to at E3 this year?
Last but not least, if you're a Warzone or Black Ops Cold War player and have some weapons you'd like to level up (maybe those new akimbo pistols caught your eye?) Both titles currently have a Double Weapon XP weekend happening right now. I had no idea this would drop and I'm guessing I didn't get the memo, but low and behold, it is happening and will end at 10:00 am PT on June 7th. That gives us until Monday to get grinding or not. 
That tops me off for news this week, but I will be back next week as always to feed you the facts and differentiate between opinion and rumor. Thanks for reading and as always, I will see you online!