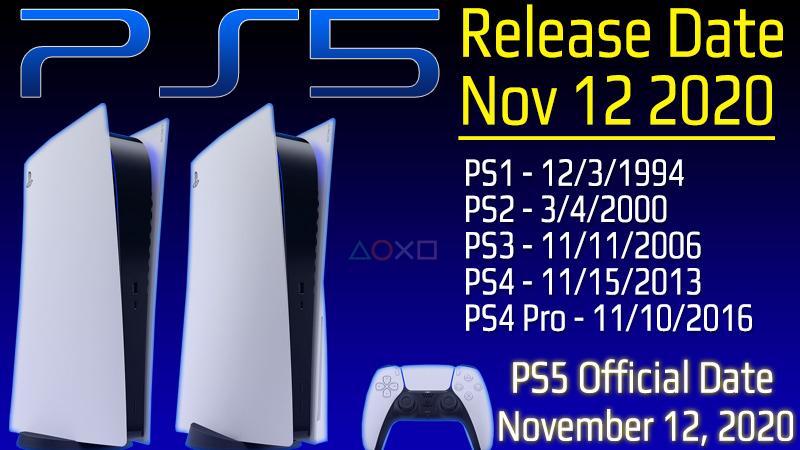 As the PS4 continues to dominate this generation, we all know that the PS5 is on the horizon. Microsoft has already played their hand with the reveal of Project Scarlett at E3 2019, so all eyes are on Sony.
New rumors are pointing to a few big details, including the a February 2020 unveiling of the system, and which titles we may see in action at this event. Read on to find out everything we know!
PS5 Reveal Coming in February 2020?
This latest leak comes to us courtesy of NeoGAF, and it details both a new State of Play stream, and the official unveiling of the PS5 in February 2020.
It starts with the next State of Play, which is rumored to happen on November 1st, 2019. Here the main titles on show will be Death Stranding, Star Wars Jedi: Fallen Order, and The Last of Us Part 2 (which is rumored to be releasing in May of 2020.
The source of this information is supposed to be a former senior marketing manager who worked with Sony and obtained this information from a company email to the employees of the marketing department.
The main event, of course, is the PlayStation Meeting 2020, which is rumored to happen on February 12th, 2020. Here Sony will supposedly unveil the PS5. Both The Last of Us Part 2 and Ghosts of Tsushima will supposedly be running on PS5 during the event.
There are also rumors that they will talk about PSVR 2, which supposedly had great results in prototype testing. We may see some version of this at the event, with plans to start ramping up the marketing before the start of the 2021 fiscal year.
Are You Ready For The Future?
While it's not possible to fully verify all of this info, NeoGAF has always been a pretty good source for promising leads. All of this also points to a release date for the PS5 in holiday of 2020, so we of course are happy with this development (seeing as how we've predicted this date for years).
What do you think? Does this line up with your expectations? Are you ready to make the switch to PS5? Let us know in the comments!
Article by – Bradley Ramsey
Insert date – 8/20/19