Welcome to the first of issue PlayStation Weekly! I appreciate you taking the time to check up on the latest gaming involving PlayStation. As news breaks and we get closer to the PS5 launch, you can expect to find a lot of info here in the coming weeks ahead! Now, let's get into the highlights of the last week. 
PS5 To Outsell PS4 In First Fiscal Year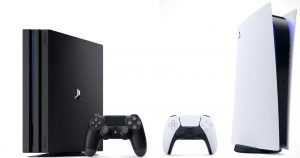 Sony Interactive Entertainment President and CEO Jim Ryan has opened up on future sales predictions for the PS5. Ryan has stated that he believes the PS5 will outpace (outsell) the sales of PS4 in the first fiscal year. The PlayStation 4 sold around 7 million units within its first fiscal year, but for Jim Ryan to predict PS5 will eclipse those numbers, gives us hope for a large number of consoles available at launch throughout the first fiscal year. While that doesn't do much for those in hopes of another pre-order wave (come on Sony! We know you're not done with pre-orders yet!!), it should offer some comfort for those that solely intend to make the purchase on or after launch day. If you are hoping for another wave or pre-orders, keep your eyes on our site and social media pages. We will immediately post any news on that front.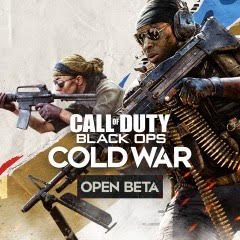 Call Of Duty: Black Ops Cold War Open Beta Set To Begin This Week
That's right, another year down, another Call of Duty release. Interested in checking out the game before you buy it? Well, this weekend you'll have your chance to try it out in beta form. PS4 players that want to play the beta can do so on October 10th – 12th. Players will be able to download the free open beta this Saturday morning and play at 10:00 am PST. In the meantime, fans that have already preordered the game will be able to download the beat right now and play early. Early access to the beta will begin on October 8th at 10:00 am PST and play until the beta ends. Unless of course the beta goes live early which would be of no real surprise. A second round for the beta will be available to play for all PS4 owners on October 15th – 19th, so there will be plenty of time for most of us to get in there and check it out. 
Japanese Streamers Went Hands On With PS5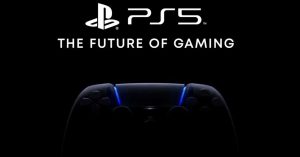 This past Sunday, Japanese Streamers got the chance to go hands on with the PS5 and so far it's been only good things to be said, not that we should expect any less. Players have been boasting about how the yet to be released PS5 actually is and how fast load times are. This isn't something I found to be too surprising as these are features that we've been hearing about. I guess it's just nice to hear some gamers confirm that these features do seem to be on par with what we've been told. I suppose the only thing on my mind is, I don't know that they actually played fully built games or if these were simply demos that could easily cut down load times and lower the heat produced in the console and giving us the impression that the console won't take off on the runway. I certainly do hope that the final product serves up a nice quiet and quick loading experience, but let's be honest, we've been fooled before… Looking at you PS4… You're supposed to be jet black, not sound like a jet too!
The Tidbits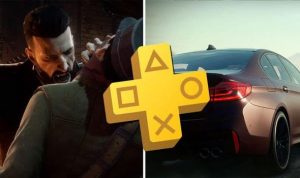 In the tidbits department this week, I'm gonna catch you up real quick on some video game intel that might or might nor be of use to you, but could be of use to someone. Regardless, news is news, so let's get back to it. 
Apex Legends is getting cross-play today, October 6th. The long awaited cross-play feature is something that Apex Legends fans have been waiting on for quite sometime now. For those that have no interest in cross-play, keep in mind the cross-play is now turned on by default and you'll need to turn it off manually in order to strictly play on a single platform. 
Ghost of Tsushima is receiving a free co-op mode on October 16th. A Legends co-op mode to be exact. Along with the free co-op mode update comes New Game+ with a few extra trophies to collect. New Game+ will give players a few extra items once they re-begin their journey through Tsushima. It appears that the new items and trophies (which don't affect the platinum trophy) will be solely given to New Game+ players, so you'll just have to beat the game and start over again if you'd like to get that new horse, among other things. 
Need For Speed Hot Pursuit is getting the remaster treatment. After leaks, rumors and speculation hit the web last week, EA confirms that Hot Pursuit will in fact launch on PS4, Xbox One and PC (steam) on November 6th. It will arrive on the Nintendo Switch on November 13th. 
Speaking of Need For Speed, Need For Speed payback is available to download for free today for PS Plus subscribers. Today's PS Plus drop also includes VAMPYR, which is fitting for the month of October. Both games are pretty decent and it's an excellent drop for those that do not already own them. 
That covers our first issue of PlayStation Weekly! Be sure to check back here every Tuesday for a weekly news drop and be sure to check out our other articles on all things PlayStation! Thanks for reading and we will see you… online!