Welcome back to another issue of PS Weekly. I am admittedly a little late with this week's article, but I was holding out for some official news on the upcoming Elden Ring, but it is to my understanding that because of a leak that made it to the internet the other day, official announcements have been postponed into April. I am disappointed by it, but hopefully they will manage to get us some new info soon. I really want a new game by FromSoftware in my life.  A little disappointment aside, there is plenty of other news to read within this article, so without further ado, let's get to it!
Yesterday was the 1 year anniversary of Call of Duty: WarZone! After a long year of playing on the same map with little changes, we may finally be seeing a completely new map that is dedicated to the Cold War version of CoD, rather than Modern Warfare. I don't know if today will be that day, but I am sure hoping so. The developers went on social media to thank everyone for the last year and made mention that the map will never be the same again. Some have speculated that on March 16th, we will see the new map and other rumors point to April, when season 3 begins, but I think April is a little far out. It would make sense if later today we see an update with a new map, but can all be pretty confident a new map is going to drop. 
Speaking of Call of Duty and Warzone, that reminds me, there is a new anti cheat system for the PS5. The company Denuvo, is hailed as one of the best anti-cheat and anti-tamper tech companies in the world. The company has partnered up with Sony and to bring new tools to developers creating games on the PS5.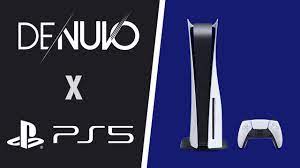 I think it's great that Sony is finding ways to keep things as fair as possible, but there is one problem I see here and it has nothing to do with Sony. These new anti-cheat systems won't cross-over to other platforms. I have seen my share of hackers/modders running on consoles, so yes, I am happy that security is beefing up, but man, those PC players in crossplay that do cheat, they do it with ease. Activision really needs to look at their anti-cheat systems and do more for the community. I know it's complicated, but we're talking about a billion dollar company here. They have the ways and means. 
Naughty Dog is hiring! Yes, Naughty Dog is looking for an economy designer for a live service multiplayer game. Some believe this is a game that will take place in The Last Of US universe and some think it will be catered to the Uncharted universe. If I was to pick one, I would lean toward The Last Of US, so I can see them building a sweet open world survival game that could even be host to a Battle Royale style title. We know for sure they are working on a liver service title, but aside from that, everything else is speculation until we have an official word. What do you think it's going to be?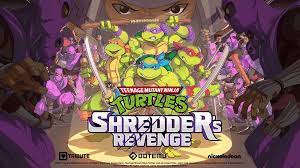 Are there any Teenage Mutant Ninja Turtle fans here? Good News! Developer Tribute Games is working on a new and nostalgic TMNT title that looks to be dropping sometime this year! We don't have an official release date yet, but that's sure to be announced in the upcoming weeks ahead. Teenage Mutant Ninja Turtles: Shredders Revenge is a side-scrolling beat 'em up arcade style game paying homage to the classic titles from the 90's. I can't imagine this is a game that will have hours of playthrough time, but it will likely be at a low price worth spending the money on it. Hopefully, anyway. 
Last, but not least, Microsoft has finalized the purchase of Bethesda Game Studios. I have mixed feelings about this. While I wholeheartedly expect the Elder Scrolls 6 to land on both Xbox and PlayStation consoles, there is no way around the fact that some of the titles from Bethesda will be Xbox exclusive. Bethesda is one of those companies that I always thought would be a standalone third party for all platforms, but alas, Sony and Microsoft have gone onto buyout a handful of companies between the two of them and the war for best exclusive content will likely heat up next year! I would say this year, but the lack of next gen consoles available for consumers, I don't think the push is here just yet. 
That's all I have for you today, but I hope you found today's drop to be useful. On a side note, I have not been able to live-stream online for the last month as I have been up and down with what my doctor thought was the flu and ended up being something much worse. Once I was on the mend, I took a nosedive and now about 30 days later, I am back on the mend again. Hopefully it sticks and I will live this weekend to get back into a regular schedule. In the meantime, I wish you all good health and good gaming!