The weekend is here and what better time to catch up on this week's gaming news highlights than on a Friday? I appreciate you taking a moment to catch up with us and that being said, let's move onto this week's highlights! 
To get us started, Sony has announced a new handset for PlayStation VR and I will tell you what, I would use these even if I wasn't playing a VR title (is that even possible?). While PSVR owners have been using the traditional PS4 controller (DS4) for their VR game sessions, it seems Sony has finally caught up to the likes of controllers that can be used with the Oculus and the HTC something.  Many of us have been quietly jealous of these style of controllers as they really free up your hands can things even more immersive. 
Keep in mind these were announced as PS5 VR controllers, so we don't know if they'll have any backward compatibility with PS4. It seems unlikely as the Dual Sense controller for PS5 doesn't work with PS4. If it does, you can expect the haptic feedback features that are built in, will probably be disabled. Oh, by the way, these PS5VR controllers have haptic feedback built in. Boom!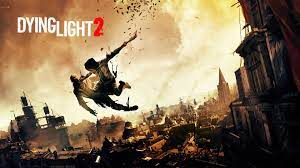 Excited for some Dying Light 2 updates? Yeah, us too! If only Techland could give us some useful info instead of mocking the internet trolls and letting us know the game is currently being developed…  I don't like bashing on developers. They work hard and their jobs are incredibly stressful (especially when working for large companies like Activision, EA, Ubisoft and yes, Techlamd considering they self publish now). But when it comes to announcing that you have an announcement for a game that has been getting the development treatment for what seems like ages now, you kind of expect more than 13 seconds of gameplay and a bunch of nasty tweets being read off by the developers. Thank you for letting us know the game is still being worked on. You could have tweeted that and probably saved a few dollars in the process, Techland. 
So, yeah… there's your Dying Light update. I was pretty disappointed too. Sorry. 
Speaking of developers and publishers, I'm sorry to say that Activision Blizzard has laid off 50 employees and word has it that the number is actually much higher. No idea how much higher, but so far, 50 have been confirmed. The employees laid off were not developers, but they were part of a team that set up and took care of in-person live events. Because the pandemic has created such regulations as social distancing (at least in the U.S.), most of these venues have turned to digital showings instead. Man, that just goes to show you how bad things have been. I hope the laid personnel manage to hang in there and get back to work when and where possible. It is a jungle out there and it seems like real opportunity is few and far between for now. Best of luck peeps! 
Some interesting news coming from Sony and the eSports venture company RTS have jointly acquired Evo Championships. Now,
I can't really explain how a joint venture like this actually works, but it is indeed a partnership. For those unfamiliar with Evo Championships, this is a tournament series that has been around for 25 years. It is the longest running tournament in gaming to date and it looks like it will continue that long run for some time to come. 
Evo Championships hosts tournaments for games such as Mortal Kombat, Street Fighter, Tekken and more. I can't imagine there will be any major changes outside of exclusivity of consoles and I highly doubt they will add any FPS title to the circuit, at least not anytime soon. I'm not sure what upcoming tournaments are currently planned, but I'm sure we'll be hearing something more on this from Sony sooner than later.
And I feel like this wouldn't be a news update if I didn't slip a little something in here about WarZone or another Call of Duty title. 
So, Raven Software has sent yet another wave of bans across WZ. We don't know just how many players have been banned this time around, but Raven did say that more bans are coming. 
Here's my take. I'm not a developer. No, I could not do a better job than any of them, but as a consumer, I feel like I have a right to complain about cheating. It's not just WZ, but WZ is the game we're talking about at the moment, so please hear me out. 
I don't know who is in charge of all of this, but they could implement a much better anti-cheat system in WZ. I don't care that the game is free, that doesn't make it ok to have crappy servers, constant modders and hackers cheating blatantly on livestreams and getting thousands of views and followers because of it, but people also pay for content and Activision has the means and resources for improvement. Not to mention those of us that buy each cod title each year. It's just plain discouraging at times. 
Well, that's my rant and that's our update this week. I hope you have an excellent weekend! If you'd like to share your thoughts, feel free to drop us a line in the comments!