Hello and welcome to another issue of PlayStation Weekly! As I said last week, there are going to be lots of PS5 news updates as we get closer to the release date of the console and this week is no different. Let's get to it and go over the latest news updates! 
The Call of Duty: Black Ops Cold War beta has reached its end after getting an extra day extended. While some love it and others hate it (a common cod trend), worry not CoD fans! There will be plenty for you to do until November 3rd, 2020. Modern Warfare has some special tricks and treats for you in Verdansk starting today! Dubbed "Haunting in Verdansk", you'll get to trick or treat around Warzone and get special limited time items as well as the chance to purchase some spooky new skins based on the Texas Chainsaw Massacre's main villain Leatherface as well as Saw's Billy the Puppet and much more. Don't forget that Warzone is free if you want to check it out. Traditional Multiplayer will also be getting a few festive game modes as well.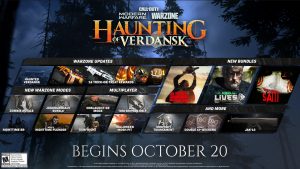 In straightforward PlayStation news, PS4 owners received the latest update for console version 8.00. The update caused mass outages for different services that didn't affect everybody, but certainly seemed to have an effect on the majority. Anywhere from not being able to access PSN servers at all to not being able to see your friends list, Gamers across social media cried foul and made it clear they weren't too pleased with the errors. The good news is, it seemed to be cleared up within a day or so and things are back to normal for most. The bad news is, people are still complaining and seem to let it go. "I remember one time I had planned my day around using my PS4 to play some online games. There was an update and like the arrogant fool I was, decided to download and install it and figured it would be just fine. I was wrong… seconds turned into minutes. Minutes turned into hours. I spent a while 24 hours without sleep, just sitting there while I checked the status of services. Sony took an entire day of my life away and I'll never get it back. I'll never let it go…"
If this is you, let me give you a small piece of advice. 1. Let it go. 2. Next time something like this happens, you have a choice to do other things. Maybe look into those other choices instead of spending a day being miserable and stressed over something you have no control over?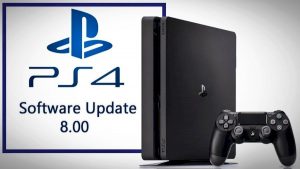 Moving along, we have learned several new things about the upcoming PS5. For starters, the internet seems frustrated with a party chat recording policy that is apparently being looked into by Sony and could possibly be scrapped before the PS5's release. With update 8.00, our PS4's notified us that if we join a party chat that is hosted on a PS5 console, the host (owner) of the chat will have the option to record the chat and use as evidence to submit complaints to Sony about something being said in the party that the owner disagrees with I.e. racial slurs, hate speech, acts of violence etc. Uploading a conversation could get the offender's account banned from PSN, be it temporary or permanently. Nonetheless, a lot of people out there feel this is an overstep of privacy and personal rights in some regions of the world. What's your take on the recordings of party conversations? It's quite a deeply layered topic if you ask me. 
More so on PS5 news, Sony will apparently monitor how the console manages heat through automatic feedback online. While the console currently seems to handle games well in regards to heat management and not overheating, they will send updates to the PS5 that will be able to adjust the fan based on how it handles games as they will likely get larger and more in depth with time. I have seen some share concern that they might send us an update that causes the PS5 to overheat and other mentions like that, but I'm personally not too concerned. The consoles come with a warranty and if by chance Sony fries a bunch of consoles, they will find themselves at fault and replacing said consoles. Besides, I don't want to think about what might go wrong with the PS5, I want to think about what could go right! 😉
Share Factory has been confirmed for the PS5! While it doesn't feel like a surprise to me, it certainly feels like a relief. This has been a strange year and when it comes to getting information on consoles, it's been even stranger. This feels like something that would have been confirmed back in June, but again, strange year. It seems Share Factory will be back and better than ever with 4K photo and video editing. Tools will be updated and I'm sure there's a few surprises waiting for us to learn soon. The countdown begins! 
And for those of you that like free things and just so happen to support the #BLM movement, Sony has added a free Black Lives Matter theme to the PS4. You can find it by going into the store and going to the free section. Scroll to the right until it lets you choose themes and it should be listed right around the start of the free themes listed.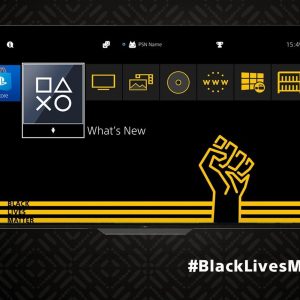 Well, that's all I have for you this week. The Call of Duty Halloween event is certainly exciting for Call of Duty fans and so is the new confirmation of Share Factory, but everything else listed is kind of mild. I'll be back next week with more news updates on all things PlayStation! Thank you for reading and I'll see you, online!