Welcome back to another issue of PS Weekly! I have to say that it has been a crazy week for all of us here at PS5 gamers. With the release of the PS5, a handful of new games, the upgradeable games to PS5 and not to mention the PS Plus Collection, it feels like there just isn't enough time to cover everything in just 5 days. So, before we cover this news update, I'd just like to say that we have a lot of content coming to the website, but please bear with us while we roll it all out. We're a small team, but we're dedicated to giving you the fact, real opinions and distinguishing between the two. Without further ado, let's move onto the news!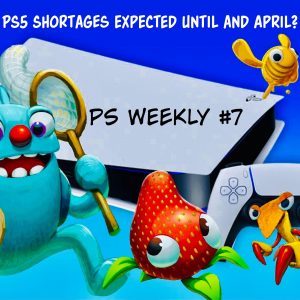 The PS5 console had its first release drop on Thursday, November 12th, and to nobody's surprise, the console completely sold across all retailers within minutes of each store going live. With scalpers hard at work securing orders and jacking up the resale price more than double on average, there is rightfully a lot of frustration from Gamers that actually wanted to buy a console for themselves. One thing that the entire gaming industry seems to agree on, is that we can expect next gen consoles to be in shortage until April, 2021. That is of course just a prediction, but seems viable. In the meantime, the PS5 is set to launch this Thursday (Nov. 19th), in Europe, Asia, South America, South Africa and the Middle East. There will likely be a shortage in all regions, so if you're hoping to buy on release day in any of these regions, start preparing now. Congratulations to all that will be playing on day one in these regions. It's a pretty big deal!
Speaking of the PS5, the first post launch update for the PS5 console was released today. The update is mandatory, but pretty small. It comes in at under 900mb, but we don't have any patch notes at the time of writing this article aside from the note that says it improves system performance. So, nothing special to actually tell you, I hope I didn't get anyone's hopes up.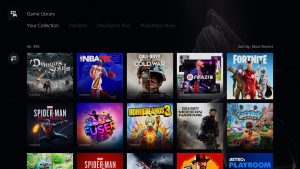 With every new console release, there is bound to be some issues. While I personally haven't had any bad experiences with my PlayStation 5, that doesn't mean that others aren't. There have been a slew of reports that some of the consoles are plagued with buzzing noise coming from the console. While Sony has yet to comment on the issue, I have read several complaints myself that have come with attached video of the sound buzzing. No one actually knows what is causing the noise, but many seem to think it has something to do with the units cooling system. One of the examples shown in the video was someone playing Bugsnax, a fairly small game title that won't push the limits of the console. After playing a minute of Bugsnax, the player switched over to Call of Duty: Black Ops Cold War and the buzzing began to surface within a few seconds. What led to the cause of the issue is likely being investigated by Sony, but we'll just wait and monitor the situation for now. 
Another issue that some PS5 owners seem to be dealing with, is a download bug that is seemingly caused by Call of Duty: Black Ops Cold War, but has also games like Demon's Souls, Marvel's Spider-Man remastered and probably more. Apparently the bug starts with a download. When the DL begins, it says Queued for download, but doesn't actually begin. The only said fix for this bug is a complete factory reset of the console. That is not ideal for many, considering nobody wants to download all of their games again. I'm not actually sure what causes the bug itself, but I haven't run into the issue myself, have you?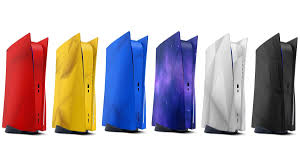 In other news, remember the third party PS5 faceplate company maker that seemingly shutdown last week after threats of legal action from Sony? No? Let me fill you in real quick, because they're back again… PlateStation5 (read that again) was a third party company that started creating and selling customized faceplates for the PS5 console before it was released. They took in a ton of preorders and before they were slated to ship, Sony's legal team stepped in and asked the company to change their name as it was too close to the trademarked PlayStation 5 name. The company obliged and changed the name to CustomizeMyPlates. Then Sony's legal team came back and said they felt they had a case against the new company and they wanted the company to shut down and cease operation. CustomizeMyPlates canceled all of their pre orders and refunded customers quickly to save themselves from a legal battle. The company went onto to immediately create and sell PS5 skins/stickers for the console instead. Well, the company is now back on track to start making and selling PS5 faceplates again, as they believe other companies will be doing the same and they believe they have a real chance to force themselves into the industry and fight back against Sony's claim of legal action. We shall see how all of that unfolds as time passes.
That's all I have for you in today's issue of PS Weekly, but check back next Tuesday for more updates to keep you in the loop. We will be dropping PS5 game review this week and next week, so PS Weekly issue #8 might not drop until the following Tuesday, but if anything breaking is announced, we'll keep  you informed. Thanks again for reading and as always, I will see you online!