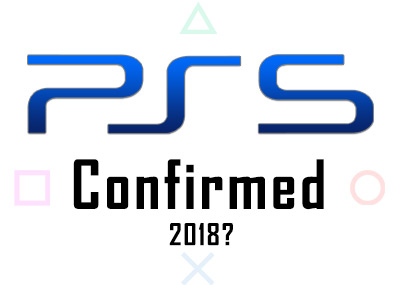 If the announcement of the PS4 Pro had you worried about the future of PlayStation, and ultimately a PS5, it's time to put your fears to rest. Sony Interactive Entertainment America boss, Shawn Layden, has confirmed that PS4 Pro won't be the last we see of the PlayStation brand.
Furthermore, new rumors are pointing to a possible 2018 release date for the PS5. While PS4 Pro is going to ease the market into 4K, it's clear that it's simply a means to an end. Let's find out what Sony's planning, shall we?
Sony Exec: "There Will Be More PlayStations."
Sony gave us all a collective heart attack when President Shuhei Yoshida said the PS5 is an "if," signifying that Sony was unsure of the PS5's future. Thankfully, we can put those rumors to rest. After the PlayStation Meeting, The Verge caught up with Shawn Layden, head of SIEA and the PlayStation Worldwide Studios group.
During the interview, Shawn was asked about future PlayStations in the wake of this new announcement. Specifically he was asked if the next step is a PS5. Here's his response:
"Right now we were concentrating on how do we iterate within this PS4 life cycle. The technology and improvements behind PS4 Plus are our way of articulating where we think the market wants to go. People will want to have greater fidelity of images and graphics. Where we go from there, we're going to have to wait and see. It's our first time innovating within the life cycle, so I'm not exactly sure what impact that will have on our plan going forward. But there will be more PlayStations."
That right there is enough to confirm we'll see a PS5 at some point in the future. The showcase at the PlayStation Meeting for the PS4 Pro didn't appear to be a massive upgrade, so the biggest question about the PS5 will be how it pushes the boundaries of graphics and gameplay.
Will the next PlayStation be another small step forward, an iteration as it were? Or, will we see a generational leap worthy of the name "PS5?" That is certainly the question, but PlayStation boss, Andrew House, has said in the past that he's not too keen on shortening the console lifecycle.
In an interview prior to E3 2016 with The Guardian, House made it clear that PS4 Pro isn't a generational leap, but he also cautioned against shortening life cycles:
"I'm not suggesting we want to bring the games industry to an 18-month-two-year cycle because then you would lose an awful lot of the fixed platform benefits we've enjoyed that allow for these really great leaps in game experience.
However, we did think there was an opportunity to reflect on the traditional lifecycle, and on 4K technology, and say maybe there's an opportunity, within the course of a normal lifecycle to offer something else. Something a little bit better, for a segment of the market that feels that this is important."
So, it's fair to say that the PS5 will offer this generational leap we're looking for in a brand new generation of consoles. Now the only question remaining, is when will we see it?
New Rumors Point to a 2018 Release Date For PS5
It's fair to say we won't see the PS5 in the next year. Andrew House has also said that this will be the PlayStation lineup for a "substantial period of time." That being said, the PS4 Pro will be outclassed quickly in the next few years, especially if Microsoft's claims that Project Scorpio will be more powerful are to be believed.
This would push Sony into releasing the PS5 to keep up with the times. Of course, a 2018 date is pure speculation at this point. That being said, it's a theory being supported by Wall Street Journal's Takashi Mochizuki via his Twitter.
PS4 Pro? Wait, what about PS5? Macquarie's Damian Thong who correctly predicted PS4 slim and Pro says PS5 may arrive in 2nd half of 2018.

— Takashi Mochizuki (@mochi_wsj) September 8, 2016
The prediction comes from analyst Damian Thong who is famous for accurately predicting the PS4 Pro and Slim before they were announced. It's not much to go on yet, but it's something to think about. It would make sense, given the roadmap laid out by Microsoft for Scorpio.
What do you think? Would you like to see the PS5 in 2018? Let us know in the comments!
Article by – Bradley Ramsey
Related Articles: