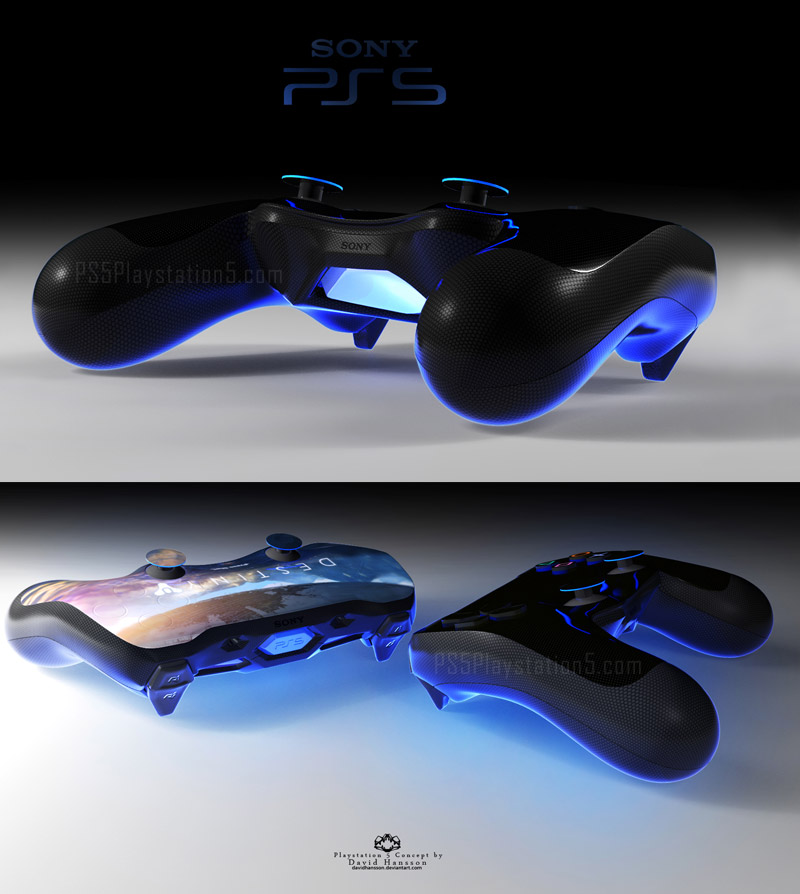 PS5 controller concepts by David Hansson. These DualShock 5 designs resemble the current controller, but they have some excellent new additions that could make your experiences feel more immersive.
In the first picture, we can see the lights around the edge of the analog sticks. The second set of images offers a glimpse into a controller with a display across the surface. Imagine if the controller could change its color or texture to match the world of your game?
Say you're playing Destiny. The controller could display glowing lines across the seams or light up when your special is ready to be used. If you're playing a game like Fallout, the screen could make the controller look like an old and rusted piece of metal on the surface.
What do you think the next generation controller / Dualshock 5 will look like, and what features would you like to see on it?