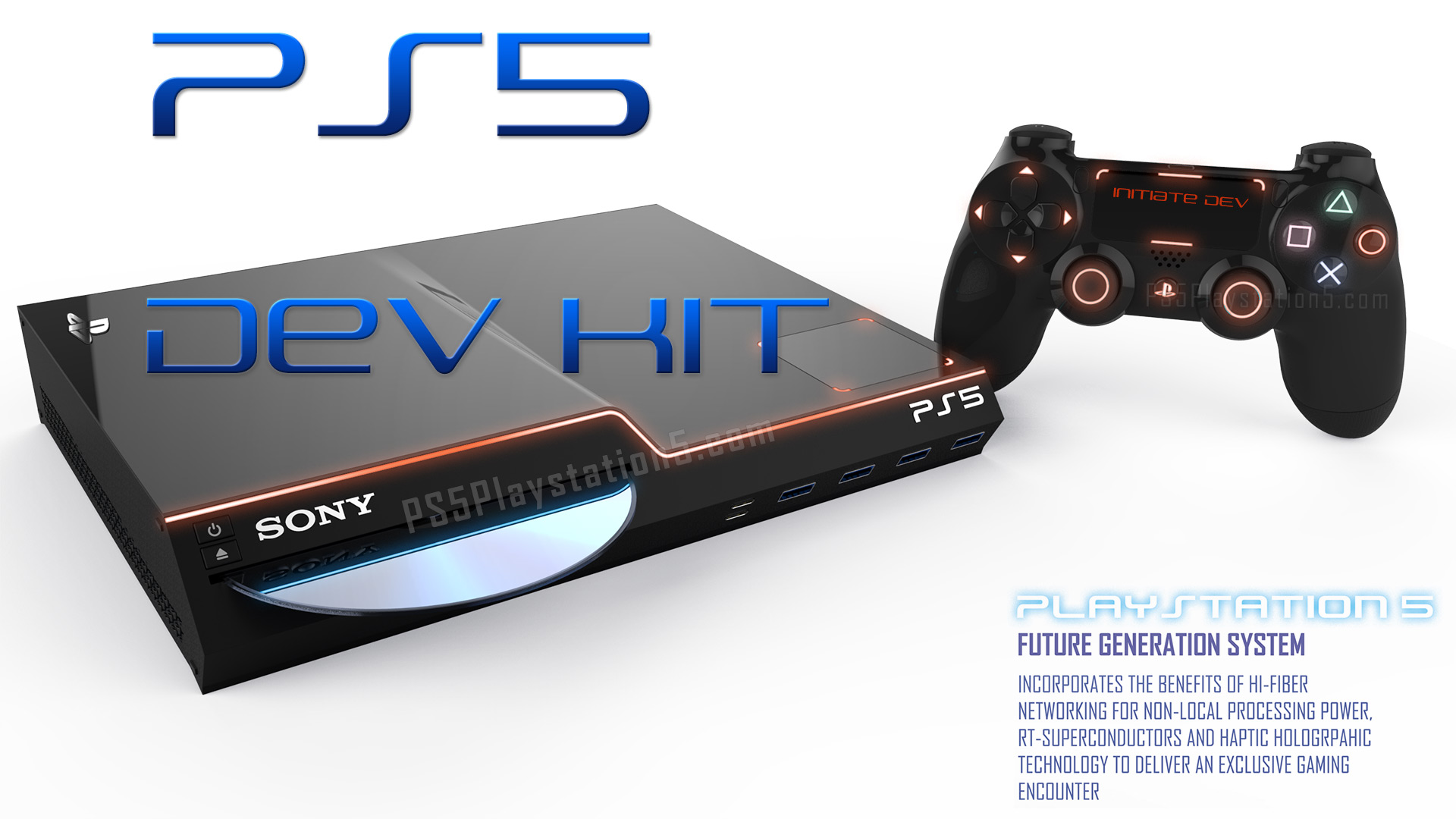 The PS4 released on November 15, 2013. The PS4 Pro released November 10, 2016. If a new rumor is to be believed, the PS5 could release in November of 2019. This rumor comes from a gaming journalist named Marcus Sellars, who has a long and successful track record of accurately predicting major gaming news.
According to him, PS5 development kits were sent out earlier this year to third party developers. If this is true, the console announcement is sure to follow. Join us as we dive into the source of this rumor, and look at how dev kits have informed the release of new consoles in the past.
A New Rumor Suggests Developers Already Have PS5 Dev Kits
Marcus Sellars is a game journalist who has accurately predicted a number of major game announcements in the past on his Twitter account. He leaked Call of Duty: Black Ops 4 before it was announced and even outed several details about the latest Nintendo Direct and the announcement of a Diablo III Switch port.
Needless to say, his predictions are often founded in reliable sources. That's why a lot of heads turned when Marcus Tweeted the following:
PS5 dev kits went out early this year to third party developers.

— Marcus Sellars (@Marcus_Sellars) March 6, 2018
If this is true, then the PS5 could be coming within the next year. Dev kits, also known as development kits, are prototypes of new consoles that are sent to developers so they can begin creating titles for the new hardware. These are usually sent in several versions as the hardware is finalized, but they signify the coming of a new console.
We should also take note that Marcus specified "third-party developers" in his tweet. Studios that are owned by Sony would have first access to any new dev kits, but if Sony is now sending the prototypes to third-party developers, it could mean that they are finalizing the specs of the PS5.
All of this begs the question: why 2019? Isn't that a little early for a new console? Well, let's take a look at how Dev kits were distributed in the past.
History Repeating: The Timeline Between PS4 Dev Kits and The Console's Release
Let's go back in time to 2012. During this time, the PS3 and the Xbox 360 were in households everywhere. It was a great generation, but it was coming to a close. The PS4 and Xbox One announcements were coming very soon.
In November of this year, VG247 posted an article about the PlayStation 4's dev kits. This article confirmed information from multiple sources that Sony was sending out the final versions of a PS4 development kit by summer of 2013.
Back then, the console was code-named Orbis and it was sent to developers in the housing of a standard PC, so it didn't even look like a game console. Developers were invited to a "disclosure meeting" during this time, at which point they were shown the final hardware and specs of the PS4.
The VG247 article wraps up by predicting an even prior to E3 2013 where Sony would announce the PS4. Sure enough, Sony held an event in February of 2013 solely to announce the PS4 and a release date of November 2013.
Given this timeline of events, developers had their hands on PS4 development kits for at least a year prior to the console's announcement. It's also worth noting that they received finalized kits the same year the console would be released.
Assuming Sony is sending PS5 development kits to third-party developers, we have to assume this is a second or third version. Whether it's the finalized specs is hard to predict, but if developers are working on PS5 dev kits, it's only a matter of time.
The PS5 will be announced either this year or early in 2019. Depending on where the kits stand, it will release in holiday of 2019 or 2020 at the latest. I know what you're thinking: isn't that a little soon?
Should Sony Release the PS5 in 2019?
Development kits are a huge deal. They are the final piece of the puzzle before a console is officially unveiled. If this rumor is true, the PS5 is coming very soon. A lot of people are predicting a 2019 release date, but we are sticking to our current PS5 release date prediction, which is 2020.
While it's possible that Sony could release the PS5 in 2019, the PS4 isn't ready to take its final bow. Regardless of what games Sony has yet to announce, we have to consider the current timeline. There are some major releases coming in 2018, like God of War in April, but we're still waiting on release dates for major titles like The Last of Us: Part 2.
We also need to consider the fact that Days Gone was recently Pushed back to 2019. Riddle me this, dear gamer: Why would Sony push back one of their flagship exclusive titles if they plan to dwarf its release with a PS5 announcement?
Furthermore, we only recently saw the first footage of Sucker Punch's new title: Ghosts of Tsushima. It's possible that this game will have a 2018 release date, but with other major titles like Red Dead Redemption 2 coming holiday 2018, it would make more sense to release it in 2019.
While I would love to see Last of Us: Part 2 in 2018, it's also entirely possible that Naughty Dog plans to release it later as well. Breaking that all down, we have at least one major exclusive coming in 2019, with two potential others releasing then as well.
That doesn't even take into account any unannounced games that could be revealed at E3 2018. There's just too much going on for the PS4 right now. Sony would be shooting themselves in the foot if they dropped a PS5 bomb in 2019.
They will almost certainly announce it in 2019, but I highly doubt that the console will release before 2020. Of course, that's just my opinion. What do you think? Are these rumors real? When do you want the PS5? Let us know in the comments!
Note: The thoughts expressed in this article are the opinions of the author (Bradley Ramsey) and do not yet represent facts or the opinions of Sony Computer Entertainment. Although it will probably be accurate, for now it is pure speculation. Thanks for reading!
Article by – Bradley Ramsey