When Microsoft first introduced Xbox Live, it was the pinnacle of online gaming with a console. During the PS3/XB360 era, it was no contest. Yes, the PSN was free, but Xbox Live had more players, a better user experience, and strong servers.
Sony stepped up their game with PlayStation Plus and a new requirement to pay for your online gaming. Could we see another evolution for the PS5? It's looking pretty likely. Let's explore the evidence and a few predictions while we're at it.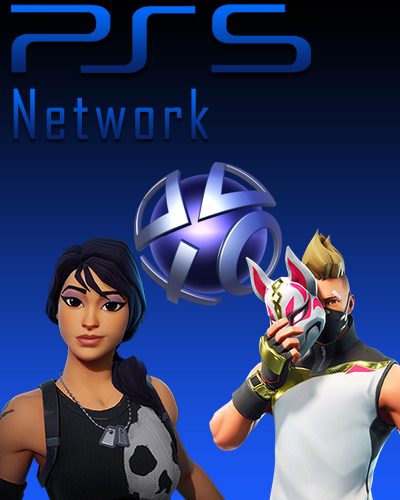 The Future of PSN is Cloudy Indeed
In this generation, the PSN and Xbox Live are both stellar ways to play online (but PS+ offers better free games each month, hands down). Some new rumors have suggested that Sony may be considering another major change in their infrastructure for the PS5.
Check out this tweet from Windows Central editor Jez Corden:
"Heard a few rumors Sony might be working on a big infrastructure/platform update for PSN in time for PS5. They're not resting on their laurels when it comes to cloud it seems."
What could this mean? Well, it could be a few things:
Sony is strengthening their servers/security
The PS5 is going to offer cloud computing
We may be streaming our games on PS5
PlayStation Plus is getting new features
Those are some of the implications that come to mind first, but if they are indeed making major changes, the results could be far more substantial. That being said, we also have to consider another major policy change that happened recently when it comes to cross-play.
Yes, that's right, Sony announced via the PlayStation Blog that they've finally decided to allow cross-play between Xbox, Windows, Mac, Switch, PS4, Android, and iOS players in the wildly popular battle royale game, Fortnite.
This has been a long time coming, but Sony was very steadfast in saying that they believe Fortnite is best played on PS4, so they will not support cross-play. Despite this, the company eventually caved, most likely due to pressure from the community.
The blog post offers some additional hints that could point towards these rumored changes to the PSN. In the post from John Kodera, President and Global CEO of Sony Interactive Entertainment, it reads:
"We have completed a thorough analysis of the business mechanics required to ensure that the PlayStation experience for our users remains intact today, and in the future, as we look to open up the platform"
That last part is important. "Open up the platform." It's clear that Fortnite has paved the way for more games to work across platforms, which would result in a lot more people playing together. A change like that would warrant an update in the PSN infrastructure.
Could this be the beginning of a future where you play with your friends regardless of the console you're on?
Name Changes on The Horizon?
Playing with your friends is a step in the right direction, but what about changing your PSN ID? Mine isn't so bad, but people have been asking for this option for years. Meanwhile, Microsoft lets you do it…for a price.
Well, a new report from Kotaku reveals that this feature could be coming sooner than later. First the rumor about a PSN overhaul, then the cross play announcement, and now this? A lot of things are changing in regards to Sony's network.
Three different multiplayer game developers have reached out to Kotaku anonymously to confirm that they are working on implementing the ability for players to change their online handles in response to secretive plans from Sony.
A fourth developer event went so far as to share a photo with Kotaku that showed the option to "edit username." It was a guide explaining how you could change your PSN ID on the network. There's no timeline on this, but if these rumors are to be believed, you'll soon have yet another desired feature we've all been asking for.
I would certainly welcome it, but what about the other implications of these rumors?
Are these the beginnings of a major overhaul to the PSN? Do you think Sony will drastically alter the PSN to offer new cloud-based services on the PS5? If they do, would you play your games as a stream instead of buying or downloading them? Let us know in the comments!
Article by – Bradley Ramsey
Posted: 10/8/18