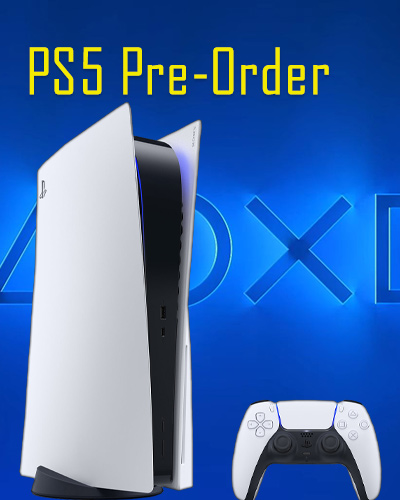 So, we got to watch the PS5 event yesterday and it was mostly a recap of things we were already aware of. Don't get me wrong, there were a few tidbits that hadn't been shown before, but nothing we saw yesterday should have been all that surprising. At least not with the game lineup we catered to. 
I believe the majority of us were there to watch for two things. How much will the PS5 consoles cost and when can we preorder them? Well, Sony did drop the console prices for us. Full disc version of PS5 is $500 USD and the digital PS5 drops in at $400 USD. What came as a surprise to many wasn't the price, if anything the price was more of a relief. No, the real surprise was the fact that Sony didn't even mention preorders. 
I think for many of us, we weren't just surprised about the lack of details, but a lot of us kind of shrugged it off like we were expecting Sony to make an announcement about preorders and we would have a week or more to prepare to spam out checkout buttons. Nope, not even close!
About two hours after the event, Twitter lit up with confirmation that PS5 preorders would in fact go live sometime today at select retailers. Well, with less than a 24 hour notice to prepare to try and order online or possibly in person at stores, Walmart stepped in and offered preorders just minutes after the announcement. 
So much for Sony promising that the public wouldn't be surprised with preorders suddenly going live. While we can't hold Sony accountable for the actions of retailers, giving us less than 24 hours to prepare to preorder was certainly on them and I think the reason it all went down this way is thanks to a false Bloomberg article claiming a massive PS5 shortage which led to Sony shares dropping more than 3.5% in the stock market. Shares have certainly risen back up after the preorders went live and the world saw just how much demand there is for next gen console hardware.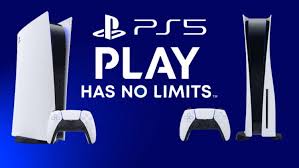 So, what happened after Walmart released preorders? Well, others followed suit of course. Target, Best Buy and GameStop opened up their pre orders along with several other major retailers in the UK. Amazon eventually jumped on the bandwagon and started adding PS5 accessories for preorder and even the PS5 went up. Sure, that all sounds simple enough, but the fact of the matter is, it was a mess in the end. 
From retailer sites crashing to Amazon canceling mass preorders that were apparently not supposed to go live when they did, not everyone got the chance to preorder a PS5 and let's be honest, not only are people upset, but they have a right to be with this one. 
What does it mean to be a Gamer? This YouTube video really explains a lot about it! https://youtu.be/LfSIk0lbtDc
The first wave of PS5 preorders has got to be the biggest mess in the history of preorders. I mean, I could be wrong, so if there is something you would say was worse than this in regards to console preorders, let me know, I'm genuinely interested in hearing about a worse case scenario. Anyway, Walmart sold out quickly as did everyone else with live preorders. The sites were going down, blocking consumers from entry and even placing them ques before they could see if there was anything left. 
Best Buy might have been one of the worst experiences for people trying to preorder there as the site kept buffering, needing to be spammed at the checkout in order to get to the next step. It was pretty messed up from the start with a huge flood of online traffic. Hours after people had seemed to finally give up trying, Best Buy was live with more preorders again and processing seemed to speed up in the early hours of the morning.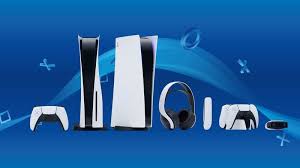 I spoke with people that spent hours trying to preorder from Best Buy while they missed their chance to preorder elsewhere. While Sony did end up inviting people to preorder a PS5 directly from their store, there is no promise those folks will even get one. Starting tomorrow (Friday the 18th), hopeful purchasers will be placed in a virtual waiting room and wait one by one to let in to see if they can score a PS5 while supplies last. None of this was going to be perfect, but this was an absolute mess for many, many people. 
We all expect there to be a second wave of preorders, but we don't know when or how that will take place. With the world dealing with a pandemic, I think we all knew there would be issues with console preorders, especially with both Sony and Microsoft holding out for as long as they could  to give the details we needed, but I don't think anyone really expected it to go down the way it did. But hey, it's 2020 right? Could we really expect it to go smooth?
For those willing to spend the extra cash on a PS5, eBay is loaded with scalpers just waiting for people to buy their jacked up pricing on preorders. I managed to get mine preordered from GameStop pretty easily, which came as a surprise. I also managed to secure a preorder from Best Buy later on after things calmed down a little, so I wouldn't abandon all hope just yet.  All I know is, this was one crazy situation. I feel bad for those that really wanted one, but didn't get the chance to do so, but hopefully another round will come about and it will be easier the second time. Well, here's hoping anyway. 
Did you manage to secure a PS5 preorder? Let us know how it went for you! Thanks for reading and I hope to see you online!