As a day one PlayStation VR owner, I am a big fan of virtual reality. I've also see how far this little headset has come since launch. Tracking has always been a mixed big, however, thanks to a single camera and those Move controllers that haven't been redesigned since the PS3 era. We finally have some news on PSVR 2 tracking, however.
While the recently released Walking Dead: Saints and Sinners, for example, is some truly groundbreaking stuff for VR, it's looking like PSVR 2 will enjoy full finger tracking and possibly even face tracking as well. Let's dive in!
The Next Big Leap For Virtual Reality
The biggest problem with the current PSVR setup is the PlayStation Move controllers. With only a set of face buttons, a main button, and a trigger on each, the lack of analog sticks is noticeable.
Meanwhile, other PC headsets (admittedly a lot more expensive) have the ability to track your fingers individually which gives you far more immersive and agency over the virtual world.
We all knew Sony would offer a new solution for PSVR 2 tracking, but a recent patent spotted by 91 Mobiles shows us that Sony may indeed be working on a finger tracking design.
A combination of fingerprint and infrared sensors along the main side of the controller allows the design to detect where your fingers are along the sensor area. All of this is relayed to the console via infrared transmission.
Because the design uses a range of space, it also allows for different sizes of hands and fingers without risk of it not working properly.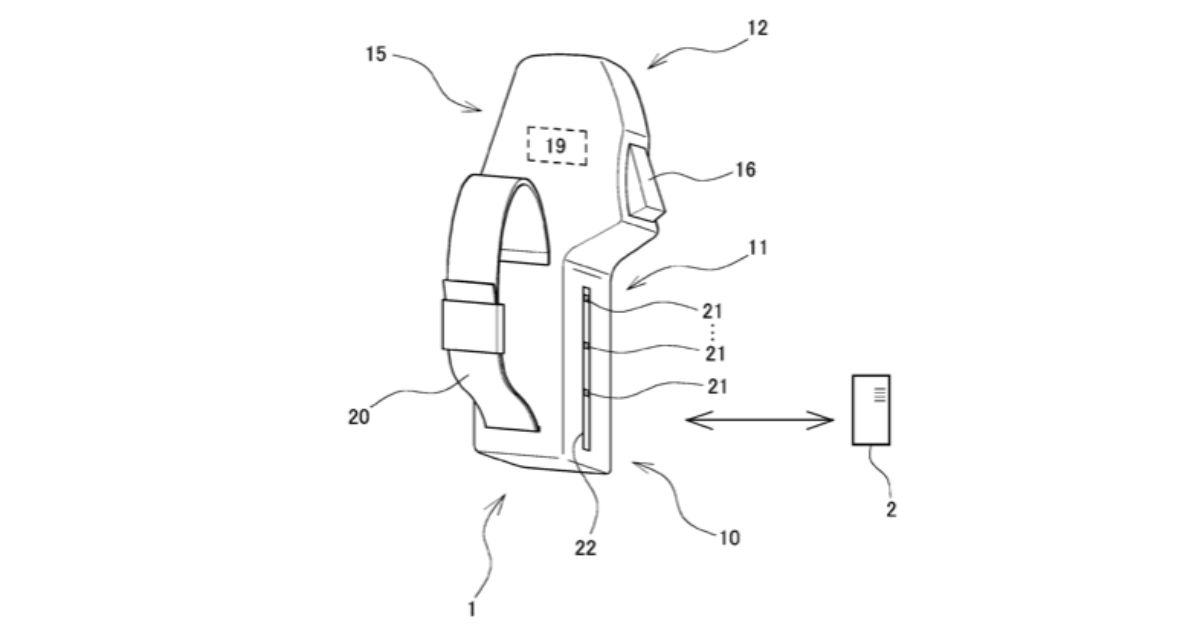 In the image above, you can see the fingerprint sensors along the right side, along with a top trigger and a wrist strap to hold everything in place. The design here is interesting because most other controllers like this rely on the headset's cameras to track fingers.
Here, we have dedicated sensors for that purpose, which could lead to more accuracy overall. Things like the player's head movement wouldn't affect the accuracy of finger tracking, for example.
Take a look at this video to see an early prototype in action:
Tracking Your Face in Virtual Reality
Tracking your fingers is cool and all, but Sony is also going even further with their patents. Another patent spotted by UploadVR in May of 2020, describes the use of camera on the underside or nose gap of the headset to observe the player's mouth and facial expressions.
This data could be used in a virtual avatar, or in online multiplayer. Finally, you can see the look on someone's face when you crush them in a match. This patent also mentions eye tracking, which offers its own interesting possibilities.
Facebook, who owns Oculus, has shown off this kind of tech in the past with their headsets:

While there's no confirmation that his kind of tech will show up in time for PSVR tracking solutions, the fact that Sony is considering it shows just how much of a leap we could be looking at when the next generation of VR hits.
What do you think about this new type of tracking? Do you own a PSVR or plan on buying the new one on PS5? Let us know in the comments!
Article by – Bradley Ramsey
Insert date – 5/11/2020