Hello and welcome to another issue of PS Weekly! I have compiled some the latest news regarding video games this week. Unfortunately, I'm still waiting for the day I can tell you that PS5 consoles are available to anyone that wants one, but that news is looking grim for now. Sadly, the AMD chip shortage continues to plague console production. AMD expects production of the chip to ramp up in the second half of 2021 and many are hopeful that by the time the holiday season lands at the end of year, there will be plenty of consoles to finally go around. In the meantime, if there are any PS Plus games for the PS5, but you're still on the PS4, you can use the PlayStation app or go online to the official website and save those titles for later on.
In other gaming news, Sony is getting slapped with a lawsuit over the PS5's Dual Sense controller. Apparently, there are enough PS5 owners out there having an analog stick drift issue to create a class action lawsuit against the company. The complaint is not solely based on the drift issue, but the fact that consumers have to pay for shipping the controller and long turnover times of repair. I don't think this lawsuit will hold any water in the end as the number of complaints are fairly small and the law firm bringing the lawsuit against Sony wasn't approached by consumers, but took it upon themselves to find clients to join their suit. Sounds like a typical money grab from your everyday law firm, but we will see what comes of it over time.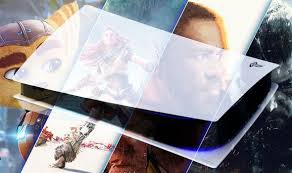 Speaking of Sony and the PS5, one word always comes to mind when I think of the brand… Scalper! Sure, they've always been around, but with the pandemic and shortage of consoles, scalpers are in the spotlight more than ever before. Well, it would seem many scalpers are tired of getting a bad rep. They feel like they're just doing what everyone else would do, which is try to make a little extra money.
One scalper group called The Lab, is claiming they're just the middleman and feel like the media is simply giving them a bad name. When the world is suffering and so many people are forced to stay home social distance, video games can really help pass the time. I was lucky enough (and still grateful) to snag a preorder and get a PS5 on launch day, but so many people are missing out because scalpers are just trying to make a buck… I get it. We all want to make extra money, but nothing anyone says to me is going to make me feel ok with all the scalping. If you're scalping a PS5 to make double the profit, that's not cool. If anything, you should find someone that really wants one, charge them an extra $100 bucks be on your way. Sorry not sorry. That's just how I feel about it, but we're all entitled to our opinions. 
Moreover on the PS5 console, PS5 was the best selling platform in the United States in terms of dollar sales during January 2021. This is significant because Nintendo has held the record for highest dollar amount sales of a console in the month of January for the last 12 years. I'm not sure if Sony is smitten with sales or pulling their hair out because of the lack of AMD chips, but either way, once we start to see the consistent production of PS5 consoles, we are sure to hear about many more record breaking sales in 2021 and 2022. 
I know we're all tired of hearing about the PS5 stock shortage, but seriously, where are all these consoles? Insert your Batman meme here <- 😆
And one last thing before we finish up today's update and I'm sorry to say, this too is about the PS5. It's just one of those weeks, ya know?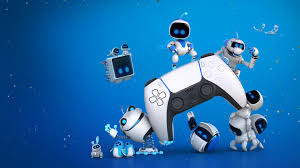 Anyway, Sony has got an interesting new patent for the Dual Sense controller and it has a few surprising features inside. Of course, we see parents get files all the time and nothing comes out of them, but this could be an actual thing that happens. 
Sony has put forth a patent that would allow you to feel haptic feedback through the Dual Sense controller while watching a pre-recorded or live-streaming event. This brings many possibilities to the table. It would be cool to be watching E3 and Sony brings out a presentation and you can feel the haptic feedback of a game being demoed on the screen. To make things even more curious, the patent outlines the release of smell and taste. This is based on both streaming and VR. While it gets complicated when reading through the patent, it's a wild idea. I can't begin to fathom how they could release consistent smells and taste through a controller, but, I'm not an engineer, so I'll just leave that up to them. Cool, though, huh? 
Thanks for talking the time read up on PlayStation Weekly. I know it's only a matter rod time before I can confidently tell you that PS5's are available to order without the stress of rushing and clicking, so if you're still in the market for a PS5, just hang in there and keep in mind, there isn't a whole lot of new games on the PS5 right now. It's an awesome console and I do love it, but anyone that wants to wait until more content is released, is probably the luckiest gamer of all.