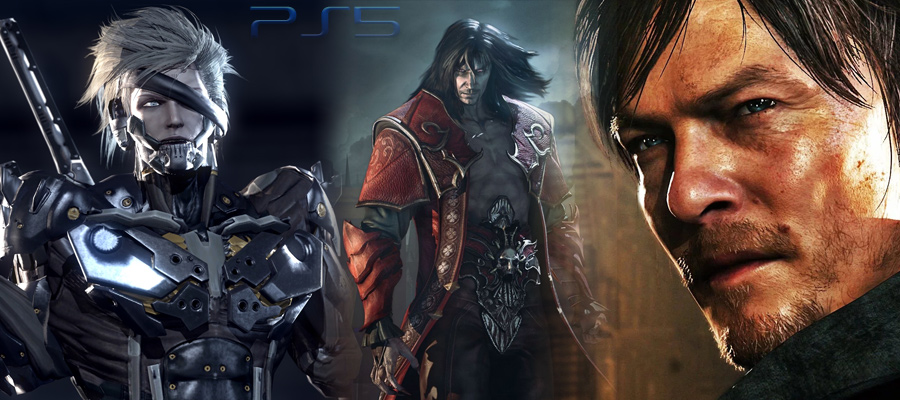 During the PS4 generation, Sony has absolutely crushed it with their exclusive titles. This strategy could easily give them an edge in the next generation, specs be damned. Even if the Xbox Series X has an edge in raw power, it's the games that really matter.
To that point, a new rumor claims that Sony is considering a purchase of the Metal Gear, Silent Hill, and Castlevania licenses from Konami, who has been content to let them rot, or use them in Pachinko Machines (I wish I was kidding). Let's see if this rumor holds water!
Bringing Metal Gear, Castlevania, and Silent Hill Back Home
As part of this rumor, Kojima Productions (who recently released Death Stranding), would handle development of both a new Metal Gear and a new Silent Hill.
This is all on the heels of yet another rumor that suggests there are already two Silent Hill games being developed for PS5.
The sources of these rumors come from a Twitter user by the name of Aesthetic Gamer, Rely on Horror, and a Konami leaker known as JackofallControllers.
It's a delicious rumor, to be sure. We do know that Kojima and team are hard at work on their next project, based on little tweets and teases online. We've also heard from Kojima himself that's he's ready to get back into the horror genre.
If Sony were to buy the rights to these franchises, the rumors state that Kojima Productions would take the reigns for a Silent Hill and Metal Gear project.
Castlevania is up for a reboot, but a different developer (unamed) is on deck for that one. The other Silent Hill project would come from SIE Japan Studio, where the original director and writer, Keiichiro Toyama, would be working on it. The original creature designer, Masahiro Ito, along with the composer, Akira Yamaoka, would also be on board.
Another interesting thing to note is that the rumor claims one Silent Hill project would be a soft reboot. The other is episodic. I myself would love to see Kojima pick back up where P.T left off, but as always these rumors could amount to nothing.
One can hope. The franchises would most certainly be safer in Sony's hands than Konami's. They should sell the rights to Sony, honestly. It's the least they can do for cancelling Silent Hills in the first place.
That's my two cents, but what about you? Would you like to see these franchises on PS5? Which one would be your top pick? Let us know in the comments!
Article by – Bradley Ramsey
Insert date – 3/25/2020