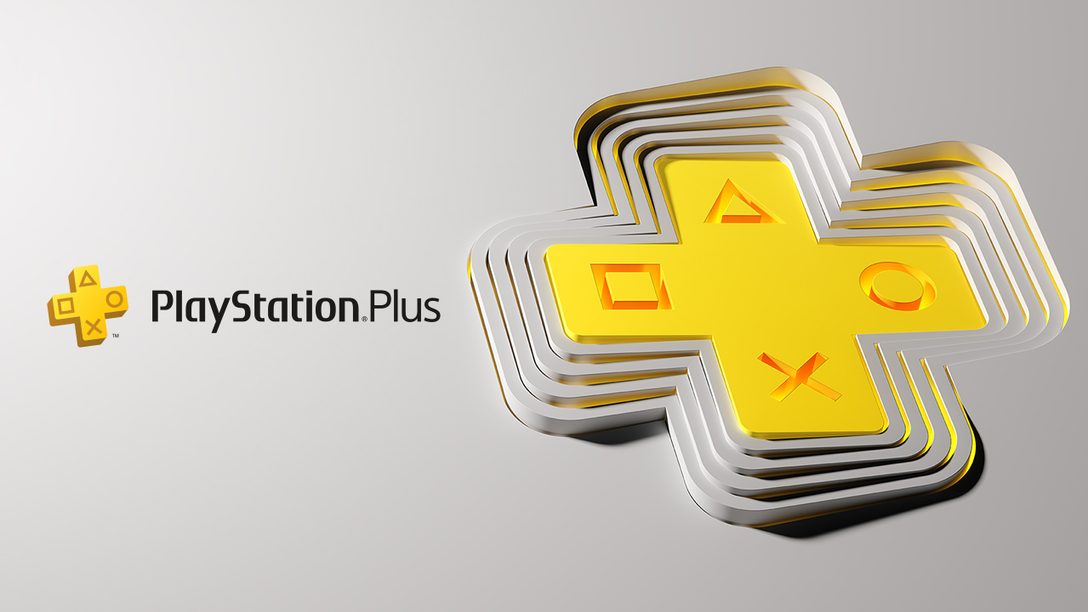 Say what you will about Xbox and Microsoft, they've got a good thing going with their Game Pass subscription. It was only a matter of time before Sony decided to jump on board the same train. I'll admit that, at first, I didn't think Game Pass would be sustainable. I was worried titles would be too sparse, or would come and go too quickly due to licensing.
So far though, neither of those things seem to be true, and I'd welcome a similar service on PlayStation in a heartbeat. On March 29th, 2022, the rumors became fact! Sony is launching a new tiered PlayStation Plus subscription service in June of 2022. Let's check out the official announcements and see how close the rumors were to the actual plans!
May 2022 Update: New Titles Confirmed For Each Tier!
As we approach the release of this new PlayStation Plus program, Sony is finally trickling out some new information on what titles we can expect. You can find the full rundown on the PLayStation Blog, but we'll highlight some of them here as well.
One of the confirmations that some people will be happy to hear, is that anyone who purchased the digital version of select games from the PlayStation and PSP generations will not need to sign up for PS+ or buy them again to download them on the PS4 or PS5.
Also announced in mid-May was the inclusion of the Ubisoft+ Classics catalog, which is a reduced collection of titles from the publisher pulled from their subscription service. These will be available to Extra and Premium tier PlayStation Plus subscribers. The most recent example on this list is Assassin's Creed Valhalla, but other titles include Watch Dogs, Far Cry 4, Child of Light, and Steep.
Those who opt for the second tier or higher (Extra or Premium) will get access to a catalog of PS4 and PS5 games. The exclusives here leave a little to be desired, but do include Returnal, Destruction AllStars, and the Demon's Souls remake. Oddly enough, Spider-Man's PS5 version and the recent Ratchet and Clank did not make the cut here.
Other titles in this PS4/PS5 collection include, but are not limited to:
Marvel's Guardians of the Galaxy (A hidden gem!)
Ghost of Tsushima: Director's Cut
Death Stranding
Control: Ultimate Edition
Red Dead Redemption 2
God of War PS4
Outer Wilds
Uncharted 4 and Lost Legacy
This collection also includes the aforementioned Ubisoft titles. Once we move into the classic games for PS3, PS2, PS1, and PSP, that's when things begin to lean into the streaming aspect and also require higher tiers of PS+ membership.
In terms of the classics, you'll need the "premium" subscription for these. Sony promises to continue updating the catalog on a monthly basis, but these are a few of the PS1 / PSP highlights:
Ape Escape
Hot Shots Golf
Jumping Flash!
Syphon Filter
Super Stardust Portable
Worms Armageddon (loved this one as a kid)
Moving on to the PS2 catalog, this also includes a few recent remasters. Highlights below:
Ape Escape 2
Dark Cloud and Dark Cloud 2
Jak and Daxter series + combat racing
Rogue Galaxy
Siren
Bioshock Remastered
Borderlands: The Handsome Collection
Kingdoms of Amalur: Re-Reckoning
Finally, there are some examples of PS3 titles that are available exclusively via streaming. These remain untouched otherwise, so don't expect a resolution or frame rate boost. This is a missed opportunity, because, as someone who has used PS Now, the streaming method isn't always perfect and looks blurry on a 4K screen.
Even so, there are some good highlights in here:
ICO
Infamous 1+2+Festival of Blood
MotorStorm Apocalypse
Puppeteer
Ratchet & Clank: Quest For Booty, Crack in Time, and Into the Nexus
Resistance 3 (YES!)
Tokyo Jungle (another hidden gem!
Asura's Wrath
Ennslaved: Odyssey to the West
F.E.A.R.
Red Dead Redemption: Undead Nightmare
Ninja Gaiden Sigma 2
Lastly, Sony went into some detail in the PlayStation Blog post about the time trials included with the highest tier of the new PS+ program. The list is fairly small right now, but promises two hours of in-game time to check things out without the need to purchase them.
These include:
Cyberpunk 2077 (PS5 version only)
Farming Simulator 22
Tiny Tina's Wonderlands
WWE 2K22
Uncharted: Legacy of Thieves Collection
Horizon Forbidden West
This new subscription begins rolling out next week in Asia on May 24th, followed by Japan on June 2nd, and both North and South America on June 13th. Stay tuned for our impressions when we've had a chance to check everything out! See below for prior updates and rumors on this new version of PS+.
March 2022 Update: Sony Announces New PS+ Plans Coming in June
Well folks, it's official! Sony announced a revamp of PlayStation Plus, merging it with PlayStation Now to create a new 3-tier offering starting in June of 2022. The announcement came via a post on the PlayStation Blog.
Breaking down the full announcement, it turns out that the rumors were quite accurate. See below for prior updates to compare those to the real one. In the meantime, these are the new tiers for PS+ members starting in June of 2022:
PlayStation Plus Essential
Provides a similar experience to the current plan
Two monthly downloadable games
Exclusive discounts
Cloud storage for saved data
Online multiplayer access
Pricing remains at $9.99 per month or $59.99 per year
PlayStation Plus Extra
Provides everything from the essential tier
Adds a catalog of up to 400 PS4 and PS5 games, including first and third-party. Games in this tier can be downloaded to play
Pricing is $14.99 per month or $99.99 per year
PlayStation Plus Premium
Provides benefits from essential and extra tiers
Adds up to 340 additional titles, including PS3 games via cloud streaming
Both streaming and download options for a catalog of PS1, PS2, and PSP generations
Customers can stream games where PS Now is currently available using PS4, PS5, and PC. Regions where streaming isn't available will get lower prices and download options.
Pricing is $17.99 per month or $119 per year.
As you can see, the rumors were pretty spot-on this time. Until we know which games will make the catalog cut, it's hard to say if the prices are worth it for the higher tiers. Nothing was said about day-1 titles from first-party studios, so I believe those won't be on the service right away, though it will include some prior exclusives at launch like Death Stranding and Returnal.
Prior Updates and Rumors on Project Spartacus
We're here with a new update on March 25th, 2022 courtesy of Bloomberg, which claims that PlayStation's subscription service, codenamed "Spartacus" could launch as soon as next week or the beginning of April!
The latest information from anonymous sources in Sony claims that the service will merge PlayStation Plus and PlayStation Now into one subscription. There will also be multiple tiers that range from modern games to classics from prior PlayStation eras.
Documents obtained by Bloomberg even go so far as to say that the most expensive tier will offer extended demos and the ability to stream games like Xbox's cloud service. With the announcement potentially imminent, stay tuned here for any official announcements!
PlayStation's Answer to Game Pass is Codenamed 'Spartacus'
The internal name for Sony's plans around their Game Pass competitor is "Spartacus," but the concept is quite similar. They are aiming for spring 2022 as a potential launch, and according to Bloomberg, the service will come in three different tiers:
A standard PlayStation Plus style subscription
A selection of PS4 and PS5 titles for subscribers to download and play
A third tier with extended demos, game streaming, and backwards compatibility
To remain competitive with Microsoft, Sony would need to keep their pricing around $15 a month for the top tier to match a Game Pass Ultimate subscription. Unlike Microsoft, I also hope they continue to offer a 1-year subscription instead of the 3-months that Xbox offers (I know they stack, but I'd prefer one purchase).
Did You Say 'Backwards Compatibility'?
Saw that one, did you? Yes, the third tier could include access to a library of backwards compatible titles. Bloomberg states that this could include PS1, PS2, PS3, and PSP games. This is one area where Microsoft has Sony beat, with an option to play hundreds of older titles dating back to the original Xbox on your Series X.
If Sony can bridge this gap and offer access to older titles, it would be a huge boon in their favor. It would also go a long way towards the game preservation many believe is incredibly important to the history of gaming.
I don't know if these titles would have enhanced elements like the ones on Xbox, but it would certainly help. For example, an older title like the original Max Payne runs upscaled at 4K on Xbox Series X, and let me tell you, it's a lot easier to stomach the old graphics when they look that crisp.
One thing I didn't really like about PlayStation Now was that older games ran at their original resolutions, which just looked muddy and blurry on a modern screen. It would be great to not only get classic titles, but also a way to play them in modern resolutions.
Show Me The Exclusives
Another major benefit of Game Pass is that first-party games are always available on day one for subscribers. This is how people can play games like the recently released Halo Infinite without paying $60 for the campaign.
Unfortunately, at least according to rumors, this won't be the case for the upcoming Spartacus service. This new service is supposed to be stronger than PlayStation Now's offerings, but it won't go so far as to offer subscribers God of War Ragnarok or Horizon: Forbidden West on day one.
What do you think of this rumor? Would you subscribe to a Game Pass service for PS5? Let us know in the comments!
Article by – Bradley Ramsey
Insert date – 12/10/2021
Updated – 5/16/2022