The Future of Console Gaming
Since the dawn of console gaming, there has been a war being waged behind the scenes. PlayStation versus Xbox with Nintendo doing their own thing. Every generation, the battle continues. Each system tends to borrow pieces of technology from one another, but they also bring their own secret weapons to the table.
The next generation console from Sony, the PlayStation 5, is coming holiday 2020. The Xbox 2, known officially as the Xbox Series X, made an appearance at the 2o19 Game Awards. More recently, in February 2020, Microsoft dropped major details on the Xbox Series X in a blog post written by Phil Spencer.
Sony, for starters, is skipping E3 2020. Microsoft, meanwhile, took a page out of Sony's book with this blog post on Xbox Wire acting as a major announcement.
As of March 2020, Sony revealed major spec details via a stream meant for the cancelled GDC conference. As such, it was filled with technical details, and ultimately allows us to look at the specs of both systems side by side:
Xbox Series X does have the edge in a few categories, which shows just how tight the next console race is going to be. Of course, power isn't everything, so let's talk about the other major factors.
Sony Focuses on Games and Experiences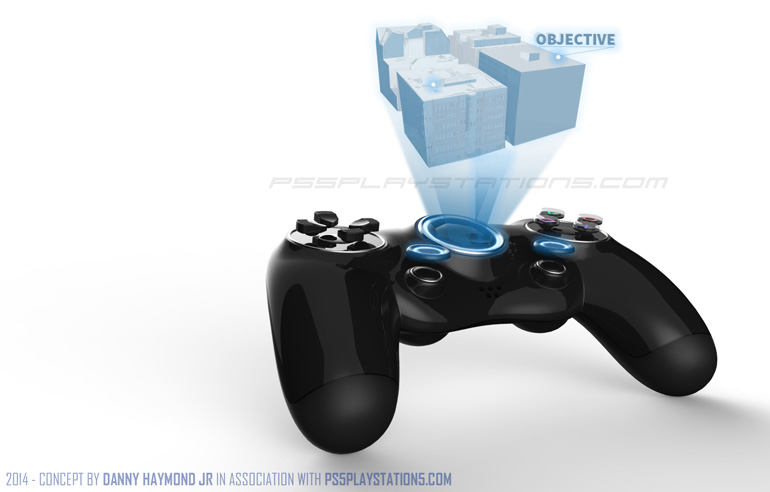 With the PlayStation 4, we've already seen a transition into a digital focus. Games can be purchased on the day of release and downloaded directly to the hard drive.
We know that the PS5 is going to have a solid-state drive (SSD) that should essentially eliminate or vastly decrease load times. While we don't know the size of the drive included in the new system, it stands to reason that games will probably go up in size as they include higher resolution graphics and more complex gameplay.
When the PlayStation 5 releases, we can also expect a new controller, which Sony has described in some detail. We know that it will have a better battery life, adaptive triggers, and coil actuators for more detailed feedback beyond the rumble we know and love.
With new forays happening today in the field of virtual reality, the time of the PlayStation 5 will be heralded with virtual reality that is sleek, immersive, and intuitive. The current PSVR headset will work with the new system, but plenty of rumors and patents point to Sony also making a next-generation headset after the new console's launch.
Knowing this, it is apparent that Sony has a clear and concise vision of a gaming system that once again will revolutionize the way we play games. With PlayStation 5, you will be submerged into the world of your games.
Looking at the state of PlayStation in 2020, Sony is absolutely destroying the competition in terms of exclusive titles. We are still looking forward to massive titles like The Last of Us: Part 2 and Ghosts of Tsushima in 2020. The recently released Dreams from Media Molecule also enjoyed critical acclaim.
In the meantime, Xbox has the leg up on Sony in terms of details. The blog post today from Xbox Wire confirmed some solid specs about the system, something Sony has been quiet about up until now.
How's Xbox doing with the games, I hear you ask? Let's find out.
Microsoft Fires First With Xbox Series X Specs, but What About Games?
Microsoft and Phil Spencer are fully aware that they've been lagging this generation in the games department. It was one of the major focuses during their E3 2019 presentation, where they announced the acquisition of several studios with the intention of creating more compelling exclusives.
At the 2019 Game Awards in December, Phil Spencer surprised people once again with the announcement of Xbox Series X, which is the final title for their next console coming holiday 2020.
Along with this announcement, he also showcased some incredible footage of the sequel to Hellblade: Senua's Sacrifice, all of which was running on the next generation hardware.
It was very early footage, but it gave Xbox the shot in the arm it needed. Now, Phil Spencer has taken another page out of Sony's handbook and published a post today on Xbox Wire entitled "What You Can Expect From the Next Generation of Gaming."
It's an impressive title to be sure. Here are the Xbox Series X specs and features that were announced in the blog post:
12 Teraflops of computing power, which is double Xbox One X, and eight times more powerful than the base Xbox One.
A custom processor using AMD's Zen 2 and EDNA 2 architectures. Four times the processing power of Xbox one.
Variable Rate Shading (VRS) – a new feature that promises to increase efficiency for developers. It allows them to prioritize system power to specific things on the screen without giving everything the same amount of attention. This should provide higher frame rates and resolution.
Hardware Accelerated DirectX Ray Tracing – For the first time ever, a console will support ray tracing, which will help environments look and feel more alive than every before from a graphics perspective.
SSD storage – The blog post confirmed Xbox Series X will be using an SSD to making loading times significantly shorter and game worlds larger as a result.
Quick Resume – A new feature that allows you to resumed multiple suspended games instantly, returning you to where you left off without having to load the game from scratch.
Dynamic Latency Input (DLI) – The controller this time around will use proprietary wireless communication protocols with the console to synchronize input with the game on screen. This should effectively eliminate input lag from the controller.
HDMI 2.1 Support – Features like Auto Low Latency Mode and Variable Refresh Rate will ensure that the display's refresh rate matches the frame rate to remove screen tearing and lag.
120 FPS Support – Games will support up to 120 frames per second, which is double the highest we've seen this generation.
In addition to these things, Microsoft is leaning heavily into their backwards compatibility. Existing games on Xbox One, and those already compatible from Xbox 360 and the original Xbox will all work on the Xbox Series X. Accessories also carry forward.
Another feature is Smart Delivery, which allows the system to decide which version of the games you buy match your system. The idea is that you can purchase something once and play it on any Xbox console. The example they use here is Halo Infinite, but Cyberpunk 2077 developer CD Projekt Red has already confirmed that those who buy the title on Xbox One will enjoy the upgrade to Xbox Series X for free when it's available, via this Smart Delivery feature.
Last, but mot least, Game Pass is coming to the next generation. This subscription has been a major feather in Microsoft's cap, and PlayStation Now can't keep up with the selection when you compare the two.
Ultimately, this puts Microsoft in the best spot they've ever been, but it also means that Sony needs to step up and give us details on the PS5! Right now, Microsoft is doing a lot of things right and hitting all the correct notes with their decisions.
The Verdict: "The Consumer always wins."
It has been said that competition is healthy for the consumer, because it forces competing manufacturers and developers to innovate and push the envelope. This has been seen time and time again in the continued console wars. The PlayStation 5 will undoubtedly continue Sony's steadfast focus on creating rich and immersive gaming experiences.
Even so, the competition between these two titans of the industry will forever push the limits of what it means to be a gamer, and I think we can all agree that is, in and of itself, a victory for all.
After what happened with the PS4 vs the XBox One what do you think will happen next? Share your thoughts below.
See Also:
Add to Phrasebook

No word lists for English -> English…
Create a new word list…

Copy