Things have been shaking up a little bit with the announcement that Starfield will not be coming to PlayStation consoles. While it shouldn't be a real surprise considering Microsoft now owns everything Bethesda has ever worked on, but I think this stings a little because a lot of us were hoping Microsoft would allow Bethesda to develop some of their upcoming games for PlayStation as well, but as time goes by, it gets clearer that this idea just might not happen at all. 
Granted, Deathloop is supposed to be a PS5 timed exclusive and while we haven't heard that it has been canceled for the PlayStation, it was delayed into the fall and that has sparked a lot of questions. Questions like: is the delay solely to squeeze in more time to officially cancel the PlayStation deal? Will the game still be timed? Will we ever see another elder scrolls game release on PlayStation consoles again? Elder Scrolls doesn't have anything to do with Deathloop, but damn it, it's on my mind!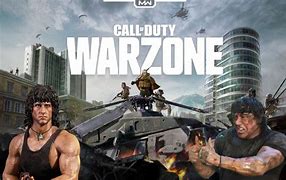 In other news, things are about to get a little more retro in Warzone Black Ops: Cold War. Starting May 20th, players will have access to the Rambo and John Mclane (from Die Hard) operator bundles. These bundles will include skins for both characters, weapon blueprints and a whole lot more! We've pics online, some are complaining that the characters don't look good enough and that is arguable if you really care enough about it, but they don't look that bad and I think I think I'm looking forward to it. 
Along with the limited time bundles, there will be some limited time events dropping in Cold War and Warzone to celebrate them! In warzone we will see things like the Nakatomi Plaza from the first Die Hard film and survival camps from the Rambo franchise. Warzone will also be getting a limited time game mode called Power Grab. From the sounds of it, it will be like a Kill Confirmed/Battle Royale mashup.
Call of Duty Balck Ops: Cold War will also be getting some limited events like Die Hardpoint, Rambo's Gun Game and Multi-Team Elimination. But wait! There's more! Limited time medals are going to be showing up in the game that will reward with 2xp. I think that's going to be cool to see, but I just hope I don't get distracted and lose my streak, haha. There are a slew of other things coming with this update, but I don't have all the details on them. I let you know what's going on after we've checked it all out hands on rather than going by the snippets I know.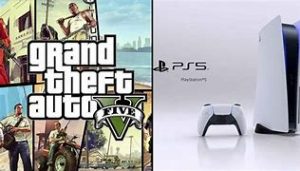 I'm not sure if we should be surprised, but GTA V is getting a PS5 version released. I remember when I bought GTA V on PS3… good times. I was really hoping we would be closer to the release of GTA 6, but maybe this is just to give us a peak of what they can do with GTA V and say "If you think that's great, wait till you see GTA 6 on the PS5 later this year!" I know I'm dreaming, but that would be pretty great in my opinion. And why do I keep typing GTA 6 instead of VI? Pretty the titles will continue with the roman numerals. The world may never know, these are the questions that keep me up at night. 
Last but not least, Sony has filed a patent application for an E-sports betting platform that would allow players to use all kinds of currencies including Bitcoin! I don't know a lot about it, but it sounds like quite a venture to me. I know that as far the United States goes, there will be several states that will not allow participation in online gambling and we really don't know a lot on how all of it would even work, but it was  interesting enough to be mentioned. We are going to keep our eyes on this one for sure. 
As always, thank you for reading and I will see you online!