Another season has dropped for Black Ops Cold War and Warzone and I like to drop my thoughts on the Warzone aspect of things. Without further ado, let's get straight to it! 
Now that season 5 has dropped, there's really only one thing I'm excited for in Warzone at the moment. The world reveal of WWII: Vanguard! If you log into Warzone tomorrow (August 19th) at 10:30 am Pacific time/1:30 pm Eastern, you'll be there to watch the world reveal of not only the next call of duty, but an idea of what's also coming to Warzone. 
We saw the leaks a while back and have all pretty much accepted that the next cod is infact a WWII game so, there's really no surprise there. It's all about what's going to happen tomorrow! I personally feel like it has been too long for a new map. I don't consider the reskin of Verdansk to be a new map by any means. WWII: Vanguard will surely give us a completely new map to play on and I sure hope they announce a plan to give us updated maps often, but I'm not holding my breath.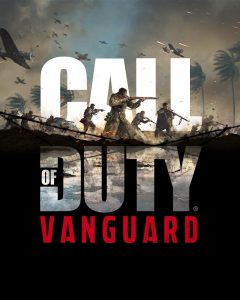 WWII: Vanguard aside, let's talk about the current season and situation in Warzone. Along with a new battle pass loaded with the usual goodies, there have been some major weapon balances to the game. At least according to the patch notes. I can't honestly say I see a difference in any of the weapons I've always played with, so you tell me if it has affected your game play. 
At this point with the game, we don't really see much of anything, but sprinkles of changes to the map and what's available on ground, but you know what we haven't really seen at all? Numbers of cheaters dwindling down… I know a lot of people like to assume that anyone that takes them down is a hacker, but there is a problem with cheating in this game and it's plagued like no other MP game out there. 
I have been watching streams and personally experiencing cheaters more and more online. I am sick of it. Gone are the days where I could rack up high kill counts and wins in traditional BR. I end up with cheaters on my team, cheaters in the enemy teams and it's just gotten ridiculous. I know the difference between an aimbot mod and someone that legitimately took me down. I was just playing a little while ago and was killed just before the gulag closed. I spectated my killer and sure enough, this guy 40+ kills, wasn't even trying to hide the fact he was cheating. Or she for that matter. I couldn't honestly say, but anywho.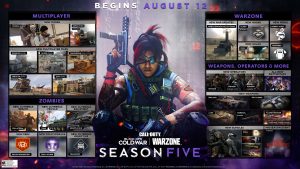 This player would be sprinting and just suddenly turn in the opposite direction, start firing and was killing people they couldn't even see. I watched them finish the match with a bunch of other spectators that all came to the same conclusion as I did. This player was cheating. These players may get banned, but what good is it doing? They just create a new free account and do it again and again. 
Obviously, I don't have the skills to resolve this problem and sure I could turn off crossplay and that would eliminate the bulk of the problem, but turning off crossplay gives me endless lobby searching most of the time. At least that's how it feels anyway. I do hope we can reach a point where console owners can choose to exclude PC players from the crossplay option and we would surely see more players choose that option over the current one. 
I'm not trying to razz on PC players. Plenty of console players are able to get their hands on devices such as the Titan One or Two to help give them the upper hand, but it's far less than the number of PC players involved with hacks and mods. It's too bad because it gives legit OC players a bad name in the gaming community. 
To top things off, season 5 for Warzone is mediocre at best. This far into the game's life and we are just getting to the point where the devs aren't even trying anymore. There's always a couple of new cool things here or there, but the focus has been solely on the future of the game and therefore, we don't see anything that great in the present.
I will give you the fact that WWII: Vanguard was meant the release last year and Black Ops Cold War was meant to drop this year, but they switched them because things were really bad at Sledgehammer Games and the newest title wasn't ready. I get that that is why we ended up with a reskin instead of a proper map, but I certainly hope things have been straightened out with the studios enough to give us something good this year. We shall see…
I know the next CoD is slated for a release in early November this year, but I'm hoping the new Warzone map comes out sooner instead of after, but they'll likely release at the same time. Maybe we'll know for sure tomorrow? Until then, it's a mystery. I'm the meantime, let me know your thoughts on the current state of Warzone. Am I being too harsh or not harsh enough?