PS5 – Playstation 5
The PS5 is Official and everything we hoped for! Order the PS5, Games, Specs, Price and the best tv and sound systems for the PS5. We cover all things relating to the Playstation 5 here at the original and ultimate PS5 resource. Tons of great articles below.
New PS5 Updates!
New PS5 Release Date Updates!
Are you ready for the PS5, the best console known to humankind? We hope so because it is officially coming! Our latest evidence points to a release date in 2020 which we accurately predicted years ago. Sony is a creature of habit fellow gamers, as are we all.
We've been closely monitoring the predictions of industry icons like Michael Pachter, Ubisoft CEO Yves Guillemot, Damian Thong and many others. The release of the Xbox One X and the PS4 Pro gave us new insights as well as the console wars once again heat up. The game industry is ever-evolving and the day of the PS5 is fast approaching. You won't be disappointed.
Join us on our PS5 release date page to see what these factors have revealed thus far. Check back often because we are constantly updating the page with the latest news.
PS5 Confirmed
The PS5 has been officially confirmed by Shawn Layden, the boss of Sony Interactive Entertainment America! It was later officially confirmed by Sony's Mark Cerny. During an interview with German Magazine Golem.de, Shawn Layden was asked about Sony's plans for a new console after the PS4 Pro. He confirmed that there would be a PS5, but it wouldn't be for some time.
Shawn Layden also confirmed this in a separate interview with The Verge where he confirmed that we will see more PlayStations. If you're worried about a new console coming out every year or two, you can rest easy on that as well. Find out when and where the executives of Sony have confirmed the PS5 in our PS5 Confirmed Page!
Price: How High Can it Go?
The Price of a console is always a touchy subject. At a minimum, we believe the PS5 will release at a $499 price point, but we are considering a $599 option as a possibility. The availability of the hardware and the state of the economy will be huge factors here. The latest predictions from Michael Pachter have said that the PS4 Pro will drop to $250 before the PS5 releases.
This is the current pricing model for the Xbox One X and the S model. The former sells for $499 and the latter for $250. What do you think the new system will cost, and how will it compare to historical pricing? Head on over to our PS5 Price page to find out more and offer your opinion in the comments!
PS5 vs Xbox One X
Microsoft often brags that the Xbox One X is "the most powerful console ever built." While that may have been true at it's release, the Xbox One X is about to get eclipsed by the PS5 as the console wars rage on. Should Microsoft be worried?
All of this, and more, is answered in our PS5 vs Xbox One X page, so check it out!
PS5 Design:
Game console design has become more of a focus in recent years. While the original PlayStation wasn't much to look at, the PS2, PS3 and PS4 all have their own unique designs to complement the rest of your entertainment center. The PS5 will have a killer new look when it is released, but we've already got our best artist on the case. For all the best concepts and designs, check out our PS5 concept designs page.
PS5 Specs: The Potential Power of the PS5
When a new system is announced, the first thing we want to know, is how the specs stack up with the competition. Today's game consoles are complex machines, so we've created a complex page to discuss the hardware Sony will use in the PS5. Whether it's the GPU, CPU, RAM, hard drive, or even the network, It's all on our specs page ready for you to see.
PS5 Games
Games are the lifeblood of any console, and the PS5 is no different. Sony has been bringing out some of the best exclusives in recent memory, but they'll need to continue that momentum into the PS5. How can they bring the heat, and what kinds of games can we expect? All of that, and plenty more will be revealed on our PS5 Games Page!
More PS5 Articles
Hardcore PS5 Fans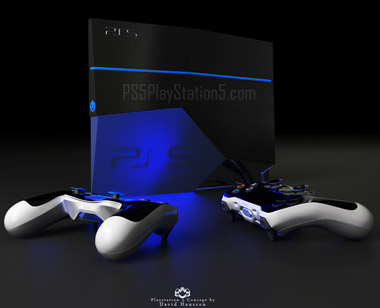 We know you are out there and we are with you! We'll update this page frequently as technology changes and grows, to give you a better idea of what to expect in the far future of the PlayStation brand. New technology is revealed on a yearly basis, and this page will represent what we feel is accurate at the current time of writing. As new technical products and advancements are always coming to light, visit this page often to stay in the loop when it comes to PS5 news.
It's safe to say if you're looking for news you definitely came to the right place. You know we've already got you covered with up-to-date PS4 news on our sister site, PS4 Experts, and here you can expect to find the same quality articles as we turn our gaze to the future. We're still updating PS4 Experts on a daily basis, so don't forget to stop in there after you're done checking out what the far future holds!
We encourage interaction as well, so sign up for our website, comment on the articles, take a look at our social media pages, email us your information – let your voice be heard! Who knows, it could be a tip from you that makes industry breaking news. When it comes to the PlayStation 5, anything is possible! Epic gaming like no other awaits us all!